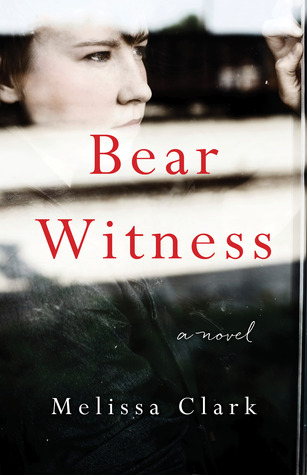 Three years after witnessing the kidnapping of her best friend, Robin, Paige Bellen is expected to continue on with life as usual. Now, with her closest friend out of the country, a messy relationship with Robin's boyfriend, and a family that handles her with kid gloves, Paige isn't sure if she'll ever be able to move forward in life. Bear Witness explores the aftermath of a crime in a small town, and what it means when tragedy colors the experience of being a young adult.
About the Author
Melissa Clark is an author, television writer and college instructor. She is the author of the novels,
Bear Witness
,
Swimming Upstream
,
Slowly
, and
Imperfect
. Her essay, "Rachael Ray Saved My Life" is included in the anthology
The Cassoulet Saved Our Marriage
. She is also the creator of the animated television series, "Braceface," starring the voice of Alicia Silverstone which aired on the ABC Family Channel. She has written scripts for "Rolie Polie Olie," "Totally Spies," "Sweet Valley High," among others. Melissa teaches creative writing and literature courses both privately and at Otis College of Art and Design in Los Angeles.
This one I lost and well found again haha. It had fallen behind my table where I put all the mail. But that ended up not being a bad thing. I read this in about an hour or so. Its a very quick read.
So this one is little but has a big story! Paige is still dealing with the after math of her friend being kidnapped. And I have to say that the author did a wonderful job in the few amount of pages that we were given. Paige is such a great character and it was very sad to read what she was going through.
I could really see this as a Lifetime movie! The book is told in difference of time. Which I thought worked out very well. It starts off in present day and then the alternating chapters move back a year each. It was a great way to tell this story and it made you connect not only with Paige but also with Robin.
Go Into This One Knowing
This was such a heart wrenching book and it should be read by all.
"All opinions are 100% honest and my own."
a Rafflecopter giveaway
Disclaimer: Thanks to Goodreads and Amazon for the book cover, about the book, and author information. If you can not see the link above you will need to turn off your spam blocker. Buying via these above links allows my site to get a % of the sale at no cost to you. This money gets used to buy items for giveaways.
https://www.facebook.com/CrossroadReview