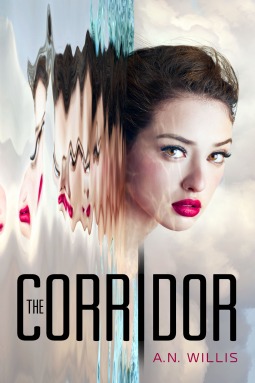 Infinite worlds. Endless possibilities . . .
Stel Alaster has never known life without the Corridor. It appeared suddenly seventeen years ago, the only portal to a parallel version of our world—Second Earth. Everyone on First Earth fears Mods, the genetically modified Second Earthers who built the Corridor. They are too smart, too strong, and have powers that can't be controlled. Any Mod found on First Earth is branded, then detained in the Corridor's research labs.
Only Stel has a dangerous secret. She has a power, too: She can open a portal to Second Earth . . . and several other parallel universes she's discovered. If anyone ever finds out, she'll be imprisoned, no better than a Mod or common lab rat.
But when the Corridor starts to fail, emitting erratic bursts of energy that could destroy First Earth, Stel must risk everything to save the people and world she loves. With the help of an escaped Mod and an infuriatingly arrogant boy from a third universe, Stel sets out to unravel the mysteries of the Corridor and stabilize it before it's too late. The fate of every world lies in the balance. . . .
About the Author
A.N. Willis writes YA--sometimes sci-fi, sometimes supernatural, always with heavy doses of action and romance. Her first novel, THE CORRIDOR, was inspired by her love of sci-fi TV shows growing up. She spent too many late nights in high school watching reruns, resulting in a possibly unhealthy obsession with yellow-eyed androids, renegade FBI agents, and wormholes to distant galaxies. When she's not writing, she's reading the latest from Stephen King, John Green, Donna Tartt--or anything YA. She feels at home wherever she can see the mountains.
I'm not going to lie. The cover fully drew me to this book before I even read the blurb. I'm such a sucker for pretty covers--but here's the thing, this cover is amazingly awesome, AS IS THE BOOK! Sci-fi fans will dig this action packed, fill me up and gut me--thriller! I loved every ounce of this bad boy and can only really tell you to trust me and pick up a copy today--because it seriously, is AMAZING.
Go Into This One Knowing
Amazing
"All opinions are 100% honest and my own."
Disclaimer: Thanks to Goodreads and Amazon for the book cover, about the book, and author information. If you can not see the link above you will need to turn off your spam blocker. Buying via these above links allows my site to get a % of the sale at no cost to you. This money gets used to buy items for giveaways.
https://www.facebook.com/CrossroadReview