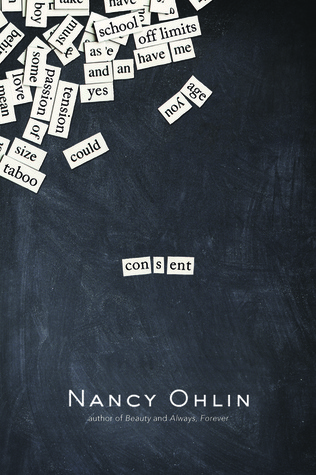 In this sexy and intriguing novel, an intense—and passionate—bond between a high school senior and her music teacher becomes a public scandal that threatens the reputation of both.
Bea has a secret.
Actually, she has more than one. There's her dream for the future that she can't tell anyone—not her father and not even her best friend, Plum.
And now there's Dane Rossi. Dane is hot, he shares Bea's love of piano, and he believes in her.
He's also Bea's teacher.
When their passion for music crosses into passion for each other, Bea finds herself falling completely for Dane. She's never felt so wanted, so understood, so known to her core. But the risk of discovery carries unexpected surprises that could shake Bea entirely. Bea must piece together what is and isn't true about Dane, herself, and the most intense relationship she's ever experienced in this absorbing novel from Nancy Ohlin, the author of Beauty.
About the Author
Nancy Ohlin is the author of
Consent
,
Thorn Abbey
, and
Beauty
. She lives with her family in upstate New York.
This book is is full of interesting and intriguing characters! I didnt really like the open ending we got with this one. But the story before that was wonderful. It follows the story of a teenage girl whom is alone and falls for her teacher. This is one of the things making headlines in the past. So it was a very interesting dark read.
Both characters were so broken that I felt so sorry for both of them. This is a book that will have you on a roller coster of feels thought the entire thing. The added musical element made the book even better although parts of the book seems just a little stupid it was still worth the read.
Go Into This One Knowing
Dark, Dangerous situation
Older Teens
"All opinions are 100% honest and my own."
a Rafflecopter giveaway
Disclaimer: Thanks to Goodreads and Amazon for the book cover, about the book, and author information. If you can not see the link above you will need to turn off your spam blocker. Buying via these above links allows my site to get a % of the sale at no cost to you. This money gets used to buy items for giveaways.
https://www.facebook.com/CrossroadReview