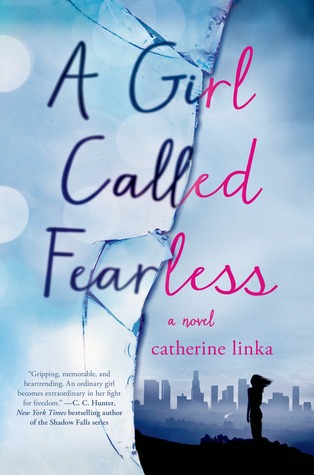 Avie Reveare has the normal life of a privileged teen growing up in L.A., at least as normal as any girl's life is these days. After a synthetic hormone in beef killed fifty million American women ten years ago, only young girls, old women, men, and boys are left to pick up the pieces. The death threat is past, but fathers still fear for their daughters' safety, and the Paternalist Movement, begun to "protect" young women, is taking over the choices they make.
Like all her friends, Avie still mourns the loss of her mother, but she's also dreaming about college and love and what she'll make of her life. When her dad "contracts" her to marry a rich, older man to raise money to save his struggling company, her life suddenly narrows to two choices: Be trapped in a marriage with a controlling politician, or run. Her lifelong friend, student revolutionary Yates, urges her to run to freedom across the border to Canada. As their friendship turns to passion, the decision to leave becomes harder and harder. Running away is incredibly dangerous, and it's possible Avie will never see Yates again. But staying could mean death.
From Catherine Linka comes this romantic, thought-provoking, and frighteningly real story,
A Girl Called Fearless
, about fighting for the most important things in life--freedom and love.
About the Author
CATHERINE LINKA is the author of
A Girl Called Fearless
, which is a finalist for the SCIBA Young Adult Book Award, an ABA Summer Kids Indie Next Selection, and nominee for the ALA's Amelia Bloomer Project. With an MFA from Vermont College of Fine Arts, Catherine is the children's and young adult fiction buyer for an independent bookstore in Los Angeles, and a frequent speaker at book fests and writing conferences.
What can I say about this one? Well for starters ignore that cover. Trust me don't look at it. It does not help this book. This is one of the first times that I really wish they would change a cover.
So why do I say that. Well that would be because this book is dystopian for one thing. Its about a girl who gets sold off to someone twice her age. Then decides that she is done with this crap and runs. This cover doesnt say this. This book is about a girl who will learn to stand up for herself in a world where women have become the minority. And it is amazing.
I really feel bad for these girls. They are sheltered to the point where they have no idea what is going on in the world around them. Avie goes through so much in this book. She is one of the few that remembers her mom and the world before. I wonder how the world would be if this story was told from the other POV? If all the men died vs. the woman. How would it have been different.
This book will touch your heart and make you want to kill some people all at the same time. Its a wonderful story about struggle and asks the question what would you do for freedom?
Go Into This One Knowing
Its a wonderful story about struggle and asks the question what would you do for freedom?
"All opinions are 100% honest and my own."
Don't forget to join us on Sept. 9th for #AuthorChat with author CATHERINE LINKA!
You will be able to ask questions and get some great insight!
Google+
a Rafflecopter giveaway
Disclaimer: Thanks to Goodreads and Amazon for the book cover, about the book, and author information. If you can not see the link above you will need to turn off your spam blocker. Buying via these above links allows my site to get a % of the sale at no cost to you. This money gets used to buy items for giveaways.
https://www.facebook.com/CrossroadReview