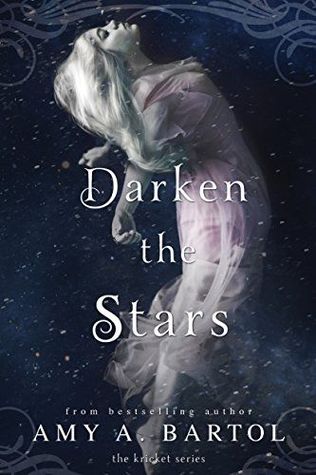 Kyon Ensin finally has what he's always wanted: possession of Kricket Hollowell, the priestess who foresees the future. Together, their combined power will be unrivaled. Kricket, however, doesn't crave the crown of Ethar—she has an unbreakable desire to live life on her own terms, a life that she desperately wants to share with her love, Trey Allairis.

As conspiracies rage in the war for Ethar, Kricket's so-called allies want to use her as a spy. Even those held closest cannot be trusted—including Astrid, her sister, and Giffen, a member of a mysterious order with a hidden agenda. But Kricket's resolve will not allow her to be used as anyone's pawn, even as the Brotherhood sharpens its plans to cut out her heart.

As the destiny prophesied by her mother approaches, Kricket will backtrack through her fiery future to reshape it. For she knows one thing above all else: the only person she can truly count on is herself.
About the Author
Amy A. Bartol is the award-winning and bestselling author of the Kricket Series and the Premonition Series, the latter of which includes the books
Inescapable
,
Intuition
,
Indebted
,
Incendiary
, and
Iniquity
. She lives in Michigan with her husband and their two sons.
Torn I am TORN!! The ending of this book was amazing but I so wanted more! This book was amazing from the first page to the last. It was gripping, engaging, and swoon worthy!
I really loved how all the characters grew and evolved over the three books. Esp. Kricket we got to see just how strong she really was.

So even through the ending wasn't all I wanted this series has been a joy to read!
Go Into This One Knowing
Torn Ending and Heartbreaking!
"All opinions are 100% honest and my own."
Disclaimer: Thanks to Goodreads and Amazon for the book cover, about the book, and author information. If you can not see the link above you will need to turn off your spam blocker. Buying via these above links allows my site to get a % of the sale at no cost to you. This money gets used to buy items for giveaways.
https://www.facebook.com/CrossroadReview