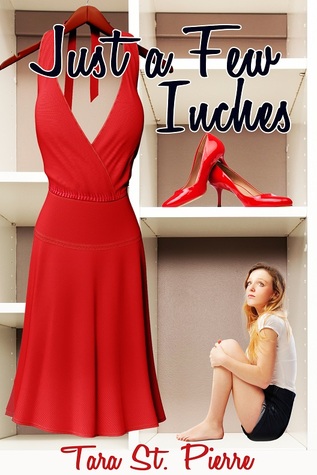 All Carrie Roberts wants is to be a little bit smaller.
To fit into the perfect dress for the Valentine's Day Dance. To look beautiful for her boyfriend, the school's star basketball player. To keep his jealous ex-girlfriend, a rival cheerleader, away from him. And to be noticed by her classmates.
Exercising and dieting don't work, but an advertisement for weight loss pills promises a quicker solution to her problem. As time runs out, she takes more than the recommended dose until she's just a few inches slimmer. Heads turn when she arrives at the dance, and the wonderful night with her boyfriend is beyond what she dreamed it would be.
Days later, Carrie discovers that her body is changing in ways that should be impossible. While her doctor searches for a cure, she desperately turns to her friends and family for support. Everyone is noticing her now whether she likes it or not, and even the media is intrigued by her incredible story. Getting everything she once wanted has created new problems—problems that are growing more terrifying every day.
Because Carrie Roberts is shrinking.
About the Author
Tara St. Pierre has been writing for over two decades, but her muse only sporadically provides inspiration. Her laptop is filled with incomplete manuscripts and other plot outlines, and she feels blessed when one finally pushes its way through to completion--no matter how long it takes! She enjoys classic science fiction movies and television shows. When driving, she sings along with the radio loudly and off key. She prefers tea over coffee, spring over autumn, vanilla ice cream over chocolate, and caramel over hot fudge. Though she lives by herself, one of her two cats enjoys cuddling with her.
This was a wonder book with a strong message about the perception of body image and I found it very empowering. This was a wonderful book about one girls journey of self discovery.
The author was spot on about how young girls are treaded due to how they look. The only issue I had was that certain parts although we did need them. Made the story slow to a crawl as well as make it feel very long.
Go Into This One Knowing
"Just a Few Inches" is a Young Adult novel that deals with issues of body image, self-esteem, and teenage relationships. It is intended for readers age 13 and up.
"All opinions are 100% honest and my own."
Disclaimer: Thanks to Goodreads and Amazon for the book cover, about the book, and author information. If you can not see the link above you will need to turn off your spam blocker. Buying via these above links allows my site to get a % of the sale at no cost to you. This money gets used to buy items for giveaways.
https://www.facebook.com/CrossroadReview