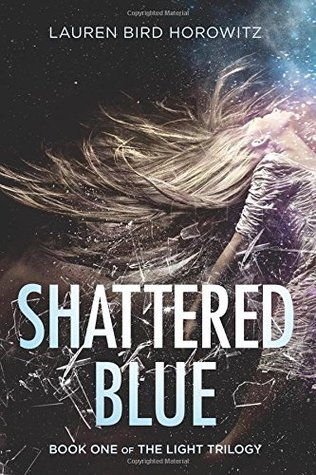 For Noa and Callum, being together is dangerous, even deadly. From the start, sixteen-year-old Noa senses that the mysterious transfer student to her Monterey boarding school is different. Callum unnerves and intrigues her, and even as she struggles through family tragedy, she's irresistibly drawn to him. Soon they are bound by his deepest secret: Callum is Fae, banished from another world after a loss hauntingly similar to her own.

But in Noa's world, Callum needs a special human energy, Light, to survive; his body steals it through touch—or a kiss. And Callum's not the only Fae on the hunt. When Callum is taken, Noa must decide: Will she sacrifice everything to save him? Even if it means learning their love may not be what she thought?
About the Author
Lauren – or 'Bird' as she is often known – is a screenwriter and novelist lucky enough to call both Los Angeles and Kauai home. Bird also counts herself lucky that writing exists as a profession—how else could she share the crazy, fantastic worlds in her head? Bird studied writing at Harvard University with novelist Jamaica Kincaid, where she won several prizes including the Edward Eager Memorial Prize for fiction. She's a proud member of the Writers Guild of America.
This was a good book. Noa is a strong character and I like that!! I read too many stories with boring or weak main characters. Callum is wonderful too. They are adorable together though I didn't like the insta-love between them. The guy I did fall in love with was Judah! Swoon!! He is book boyfriend material. The pacing of the book was good, not too slow or fast, once you get past the beginning. I think this series has a lot of potential and I'm excited to read more!!
Go Into This One Knowing
fae, insta-love, hot guy
"All opinions are 100% honest and my own."
Disclaimer: Thanks to Goodreads and Amazon for the book cover, about the book, and author information. If you can not see the link above you will need to turn off your spam blocker. Buying via these above links allows my site to get a % of the sale at no cost to you. This money gets used to buy items for giveaways.
https://www.facebook.com/CrossroadReview