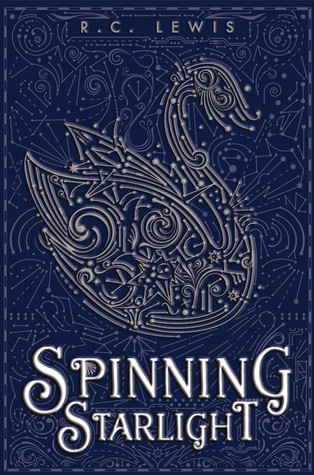 Sixteen-year-old heiress and paparazzi darling Liddi Jantzen hates the spotlight. But as the only daughter in the most powerful tech family in the galaxy, it's hard to escape it. So when a group of men show up at her house uninvited, she assumes it's just the usual media-grubs. That is, until shots are fired.
Liddi escapes, only to be pulled into an interplanetary conspiracy more complex than she ever could have imagined. Her older brothers have been caught as well, trapped in the conduits between the planets. And when their captor implants a device in Liddi's vocal cords to monitor her speech, their lives are in her hands: One word and her brothers are dead.
Desperate to save her family from a desolate future, Liddi travels to another world, where she meets the one person who might have the skills to help her bring her eight brothers home-a handsome dignitary named Tiav. But without her voice, Liddi must use every bit of her strength and wit to convince Tiav that her mission is true. With the tenuous balance of the planets deeply intertwined with her brothers' survival, just how much is Liddi willing to sacrifice to bring them back?
Haunting and mesmerizing, this retelling of Hans Christian Andersen's
The Wild Swans
strings the heart of the classic with a stunning, imaginative world as a star-crossed family fights for survival in this companion to
Stitching Snow
.
About the Author
R. C. Lewis (www.rclewisbooks.com and @RC_Lewis) teaches math to teenagers-sometimes in sign language, sometimes not-so whether she's a science geek or a bookworm depends on when you look. That may explain why her characters don't like to be pigeonholed. Coincidentally, R. C. enjoys reading about quantum physics and the identity issues of photons.
Wow! Blown away again! Another fab read! I'm telling you--a stunningly awesome retelling of The Wild Swans. I'll be really honest. When Spinning Starlight pre-orders first hit Amazon, I was quick to snatch a hold on my own copy. I didn't even read the blurb. I just loved Stitching Snow that I knew I would fall head over heels in love with this one as well...and I totally did. I love fairy tale retellings and can never get enough of them and R.C. Lewis has a beautiful and fun spin on old favorites. Love, love, LOVE!
Go Into This One Knowing
Beautiful. Stunningly beautiful.
"All opinions are 100% honest and my own."
https://www.facebook.com/CrossroadReview