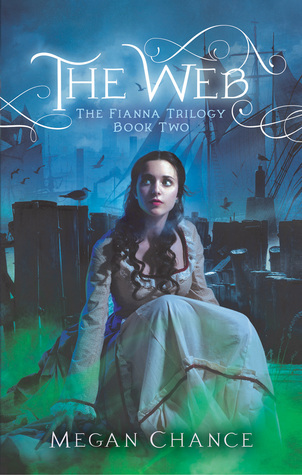 The Fianna, legendary Irish warriors, have been magically called from their undying sleep to aid Ireland in its rebellion against Britain. But the Fianna have awakened in New York alongside their bitter enemies, the Fomori. A prophecy demands that a Druid priestess—a veleda—must choose between these two sides. Grace is this veleda.
But being the veleda means she must sacrifice her power—and her life—to her choice. On one side are her fiancé, Patrick Devlin, and the Fomori. On the other are the Fianna—and the warrior Diarmid Ua Duibhne, with whom Grace shares an undeniable connection. Patrick has promised to find a way to save her life. In three months, at the ancient ritual, Diarmid must wield the knife that kills her.
Grace doesn't know whom to trust. As dark forces converge on the city, she struggles to discover the truth about her power. Can she change her own destiny? Can she escape the shadows of the past and reach for a future she could never have imagined?
About the Author
Megan Chance is the critically acclaimed, award-winning author of several novels. The Best Reviews has said that she writes "fascinating historical fiction." Her books have been chosen for the Borders Original Voices program and IndieBound's Booksense. A former television news photographer with a BA from Western Washington University, Megan Chance lives in the Pacific Northwest with her husband and two daughters. Visit her at www.meganchance.com
Another beautiful cover in this series!! This was just as good as book 1! I could not put it down!! And still a love triangle!! There is so much going on in this book and I feel so bad for Grace and what she is going through (life-wise and love life). There is a scene that I think might not be appropriate for teens (but that could be the nun in me talking). It ends on a cliffhanger...have book 3 near!!
Go Into This One Knowing
cliffhanger!!
"All opinions are 100% honest and my own."
Disclaimer: Thanks to Goodreads and Amazon for the book cover, about the book, and author information. If you can not see the link above you will need to turn off your spam blocker. Buying via these above links allows my site to get a % of the sale at no cost to you. This money gets used to buy items for giveaways.
https://www.facebook.com/CrossroadReview