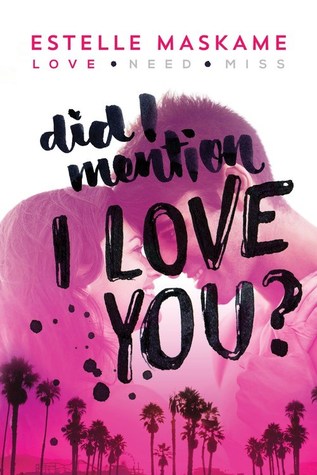 When sixteen-year-old Eden Munro agrees to spend the summer with her estranged father in the beachfront city of Santa Monica, California, she has no idea what she's letting herself in for. Eden's parents are divorced and have gone their separate ways, and now her father has a brand new family. For Eden, this means she's about to meet three new step-brothers. The eldest of the three is Tyler Bruce, a troubled teenager with a short temper and a huge ego. Complete polar opposites, Eden quickly finds herself thrust into a world full of new experiences as Tyler's group of friends take her under their wing. But the one thing she just can't understand is Tyler, and the more she presses to figure out the truth about him, the more she finds herself falling for the one person she shouldn't – her step-brother.
Throw in Tyler's clingy girlfriend and a guy who has his eyes set on Eden, and there's secrets, lies and a whole lot of drama. But how can Eden keep her feelings under control? And can she ever work out the truth about Tyler?
Did I Mention I Love You is the first book in the phenomenal DIMILY trilogy, following the lives of Eden Munro and Tyler Bruce as they try to find their way in an increasingly confusing world.
Hey! I'm Estelle Maskame and I write the DIMILY trilogy! I'm a total bookworm and YA addict, not to mention a hopeless romantic. I've always adored books and writing while growing up, and all throughout primary school I loved to write stories about talking dolphins and pirate ships. Admittedly, I've moved away from the eight-year-old fantasy genre and now focus on writing YA romance.
I grew up in a small town called Peterhead in the North-east of Scotland, and I belong to a huge fishing family! My favourite things include books, hot chocolate (with cream and marshmallows, of course), road trips, new clothes, my best friends, and chicken nuggets. On another note, I absolutely hate terrible drivers, snow, the dentist, and people who wake me up before 10AM.
Beyond awesome! So entertaining and fun, it had me blushing, laughing and experiencing all the feels! An amazing book hangover is also a side effect of reading this book, so its advise to read when you are ready to have a book stick with you for days! AMAZING!
Go Into This One Knowing
Young Adult Contemporary
"All opinions are 100% honest and my own."
a Rafflecopter giveaway
Disclaimer: Thanks to Goodreads and Amazon for the book cover, about the book, and author information. If you can not see the link above you will need to turn off your spam blocker. Buying via these above links allows my site to get a % of the sale at no cost to you. This money gets used to buy items for giveaways.
https://www.facebook.com/CrossroadReview