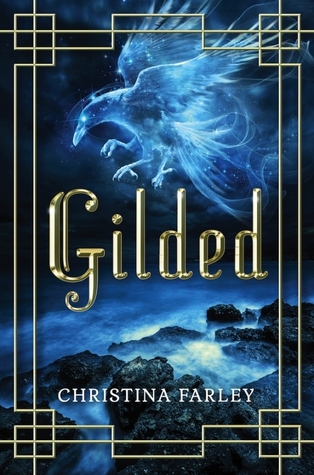 Sixteen-year-old Jae Hwa Lee is a Korean-American girl with a black belt, a deadly proclivity with steel-tipped arrows, and a chip on her shoulder the size of Korea itself. When her widowed dad uproots her to Seoul from her home in L.A., Jae thinks her biggest challenges will be fitting in to a new school and dealing with her dismissive Korean grandfather. Then she discovers that a Korean demi-god, Haemosu, has been stealing the soul of the oldest daughter of each generation in her family for centuries. And she's next.

But that's not Jae's only problem.

There's also Marc. Irresistible and charming, Marc threatens to break the barriers around Jae's heart. As the two grow closer, Jae must decide if she can trust him. But Marc has a secret of his own—one that could help Jae overturn the curse on her family for good. It turns out that Jae's been wrong about a lot of things: her grandfather is her greatest ally, even the tough girl can fall in love, and Korea might just be the home she's always been looking for.
Christina Farley was born and raised in upstate New York. As a child, she loved to explore, which later inspired her to jump on a plane and travel the world. She taught at international schools in Asia for ten years, eight of which were in the mysterious and beautiful city of Seoul, Korea that became the setting of
Gilded
. Currently she lives in Clermont, FL with her husband and two sons—that is until the travel itch whisks her off to a new unknown.
Gilded
is her first novel.
Instagram- @ChristinaLFarley
Twitter- @ChristinaFarley
YouTube- ChocolateInspired
Blog- www.ChristinaFarley.com/blog
So first off this is the second time ive read this! The first time was a while back ago I think before it came out. I really don't remember. Well this time around I sailed through it and well it was amazing. Each character holds their own in this story! I also love how this book works great as a stand alone or as a series.
The author did a great job grabbing your attention and pulling you into the pages of Jae's story. We follow her on her quest that she never knew existed. And we see her grow as a person as she loves, lives, and attempts to save those she loves.
This is a great start to an epic adventure!
Go Into This One Knowing
no cliffhanger, no love triangle, no insta love
"All opinions are 100% honest and my own."
ADD Giveaways etc here!
Disclaimer: Thanks to Goodreads and Amazon for the book cover, about the book, and author information. If you can not see the link above you will need to turn off your spam blocker. Buying via these above links allows my site to get a % of the sale at no cost to you. This money gets used to buy items for giveaways.
https://www.facebook.com/CrossroadReview