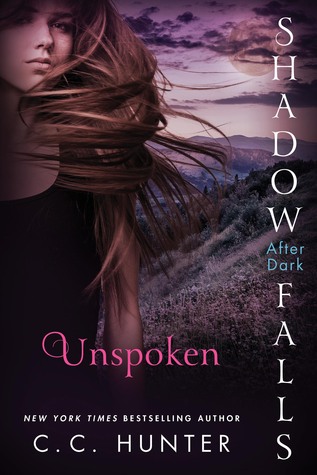 Despite her superhuman strength and enhanced senses, Della Tsang's life as a vampire certainly hasn't been easy. Especially since she was reborn and bound to the mysterious, infuriating, and gorgeous Chase Tallman.
But if there's one thing that's always kept Della going, it's her dream of being an elite paranormal investigator. Her newest case is the opportunity she's been waiting for, but as Della tries to solve the twenty year old murder and clear her father's name. She uncovers secrets about the vampire council. And about Chase.
Feeling betrayed by all the secrets he's kept hidden from her, Della is determined to keep him as far away from her heart as she can. But she'll need his help to solve the case that will lead them into the darkest and ugliest vampire gangs in town and into the scariest reaches of her heart.
C.C. Hunter grew up in Alabama, where she caught lightning bugs, ran barefoot, and regularly rescued potential princes, in the form of Alabama bullfrogs, from her brothers. Today, she's still fascinated with lightning bugs, mostly wears shoes, but has turned her focus to rescuing mammals. She now lives in Texas with her four rescued cats, one dog, and a prince of a husband, who for the record, is so not a frog. When she's not writing, she's reading, spending time with her family, or is shooting things-with a camera, not a gun.
C.C. Hunter is a pseudonym. Her real name is Christie Craig and she also writes humorous romantic suspense romance novels for Grand Central.
www.christie-craig.com
C.C. would love to hear from you. Because of deadlines, it may take her a day or so to get back with you, but she will reply. cc@cchunterbooks.com
What fantastic ending to this series!! I love CC Hunter's books soooo much!! Della was always an interesting character to me and so this series made me happy to learn more about her. She acts like a tough girl but is vulnerable on the inside. The questions I had about her in the Born at Midnight series were answered in this series. Some of the stuff that happens to her is just too sad. The love triangle between Della, Steve, and Chase was really interesting. There was lots of drama and sometimes I wanted to hit Della for not be honest with how she was feeling. I really recommend this series and the Born at Midnight series. CC Hunter is a great author and I'll be a fan for life!!
"All opinions are 100% honest and my own."
a Rafflecopter giveaway
Disclaimer: Thanks to Goodreads and Amazon for the book cover, about the book, and author information. If you can not see the link above you will need to turn off your spam blocker. Buying via these above links allows my site to get a % of the sale at no cost to you. This money gets used to buy items for giveaways.
https://www.facebook.com/CrossroadReview