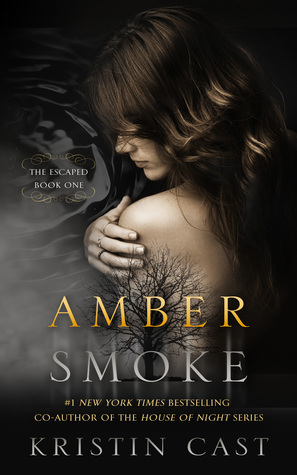 There is a world that runs parallel to our own, a world in which the souls of the damned are caged, where they are looked over by the Furies, and where they spend eternity in torment, mirroring the devastation and mayhem they created when alive.

Someone has opened the cage.

The worst of terrors has crossed the barrier that separates our world from theirs, and the Furies send a great, albeit untested warrior—their only son, Alek—to try to bring those souls back. He is young and handsome, headstrong and impulsive, and he won't be able to do it alone.

Eva has grown up, beautiful and beloved, but surrounded by secrets. First, she will be hunted in an ancient feud that will threaten her life. Then, she will become the hunter.

With the police closing in and two worlds on the verge of crumbling around them, Alek and Eva must find each other, discover the limits of their powers, and work together to save everything they hold dear, including one another. Blending elements of mythology with the dazzling storytelling that her fans have devoured through the House of Nightseries, Kristin Cast weaves a spellbinding and passionate tale that starts a thrilling new series with an explosive charge.
About the Author
Biography
Ok so can I say that I'm in love? I have to say that Kristin Cast knows how to write! I didn't care for the many F-Bombs that were throughout this book but, the story was good enough that I kinda let it slide.
The romance in this one is very light. I hope that we get more into that in the next book that I will be crying over until it is released. The plot was AMAZING!!! If you are a die hard fan of mythology than this book is SO FOR YOU! Like so for you that you need to click that order amazon.com button below and go grab a copy with express shipping or just do the kindle and start reading now! Like RIGHT NOW.....WHY ARE YOU STILL HERE?
Ok fan girling has been set aside.
So the story in this one was fast paced in most parts. I think it could have had a little more story to it. Most of the time it was either flopping back and forth or running for their lives. But it was really good. The dual POV worked out really well. As we got to see both sides of the story. Also if you like books about oracles you should total try Ask Me by Kimberly Pauley and Sleep No More by Aprilynne Pike both of those are Teen vs. this which is New Adult. They were both 5 stars as well.
The ending to this one had me screaming in the car. I took this with me as we went to Epcot here in Florida. (We have annual passes lol) So it got to have a day out. Now it will sit on the shelf as its signed by the author hehehe.
The characters were ok. I kinda liked Alek more than Eva. It felt like he had more to say where as she was kind of in the background. I hope that changes as the story progresses. All in all it was a great book one to a new series that I so can't wait to see more of!
Go Into This One Knowing
F word used a lot! Romance (light), Mythology
GO GET THIS BOOK!!! This was such a wonderful book and the cover is beautiful! The premise is fabulous. The beginning was slow but only because she was setting up the plot. The characters are likable, like Alek, who is dreamy (but cocky) and Eva, who smart (though she had some moments I just really wanted to grab her by the shoulders and yell at her). The descriptions are so great, I felt like I have lived in Tulsa before. Can't wait to get book 2 and see the romance between Eva and Alek and where this adventure will take them!!
Go Into This One Knowing
Might be some triggers (murder, torture), Magic, Series
"All opinions are 100% honest and our own."
The tweets below you will see where I got to meet the Cast's on June 11th at Inkwood Books in Tampa! As well as the book joining me and my family at Epcot yesterday!
— Jessica Porter (@crossroadreview) June 12, 2015
— Jessica Porter (@crossroadreview) June 14, 2015
Disclaimer: Thanks to Goodreads and Amazon for the book cover, about the book, and author information. If you can not see the link above you will need to turn off your spam blocker. Buying via these above links allows my site to get a % of the sale at no cost to you. This money gets used to buy items for giveaways.
https://www.facebook.com/CrossroadReview