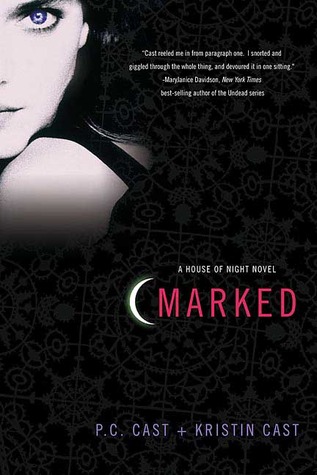 After a Vampire Tracker Marks her with a crescent moon on her forehead, 16-year-old Zoey Redbird enters the House of Night and learns that she is no average fledgling. She has been Marked as special by the vampyre Goddess Nyx and has affinities for all five elements: Air, Fire Water, Earth and Spirit. But she is not the only fledgling at the House of Night with special powers. When she discovers that the leader of the Dark Daughters, the school's most elite club, is mis-using her Goddess-given gifts, Zoey must look deep within herself for the courage to embrace her destiny – with a little help from her new vampyre friends (or Nerd Herd, as Aphrodite calls them)
I have to say that were very excited to be reading the House of Night series all in one go! This series has met so much to me (Jessica) as it was one of the firsts I ever reviewed on this site. The first book in this wonderful series!
And make sure to tune in and chat with us on Dec. 13th at 10 AM EST
on Youtube!
Cant make the show? Make sure to add your questions in the comments and well make sure to answer them!
Kristin Cast is a #1 NY Times and #1 USA Today bestselling author who teamed with her mother to write the wildly successful House of Night series. She has editorial credits, a thriving t-shirt line, and a passion for all things paranormal. When away from her writing desk, Kristin loves going on adventures with her friends, family, and significant other, playing with her French Bulldogs, and discovering new hobbies. This year she'll work on swimming, yoga, and adding to her Doctor Who collection.
P.C. Cast was born in Watseka, Illinois, and grew up being shuttled back-and-forth between Illinois and Oklahoma, which is where she fell in love with Quarter Horses and mythology (at about the same time). After high school she joined the United States Air Force and began public speaking and writing. Since her tour in the USAF, she has been speaking and teaching professionally.
Kim Doner
was born in Tulsa, Oklahoma and is a graduate of Tulsa University. She is the author and illustrator of the children's book
Buffalo Dreams
, and the illustrator of several more books for young people, including
The Philosopher's Club, The Buffalo in the Mall
, and
Q Is for Quark
.
Ok so since these have been out a while I'm not going to worry about spoilers! During reading this book I really wanted to jump in a slap Nefret (however you spell it) up side the head. We all know she is evil and well her goody two shoes act during this book made me want to vomit!!!!
Ok so the hate set aside. This book has my fav scene in it. That would be near the end when Zoey casts the circle for the first time and that wonderful enchanting magic starts happening. Then again when she saves everyones butt and puts Aphrodite in her place. MY FAV!!
This book is for fans of all things witches, magic, and of course sexy vampires! Don't worry they don't sparkle in the sunlight.
This series has such an interesting take on vampires! And a beautiful one at that!! Can I be Marked please? I love this book so much...though I hate Zoey's parents. What terrible people. Her grandmother is such a wonderful and supporting woman. Her new friends are awesome and Erik...oh Erik. How I want to love and hate you at the same time. Sigh. I'm so excited to actually finish this series instead of stopping halfway through. Can't wait to read Betrayed!
Go Into This One Knowing
Wonderful intro to the world of the House of Night!
"All opinions are 100% honest and my own."
So I was thinking on the topic of a giveaway! I think this would be something great to do and I have a good idea what I want to giveaway! So this is NOT going to be a Rafflecopter like the others.
All you need to do is on each post for this series is answer the question in a comment. Then when its all done ill announce the winner on the show. Please make sure you either A leave your email on each post or B make sure to watch the show.
So todays question:
If you were a marked fledging what designs would you want to have?
Disclaimer: Thanks to Goodreads and Amazon for the book cover, about the book, and author information. If you can not see the link above you will need to turn off your spam blocker. Buying via these above links allows my site to get a % of the sale at no cost to you. This money gets used to buy items for giveaways.
https://www.facebook.com/CrossroadReview