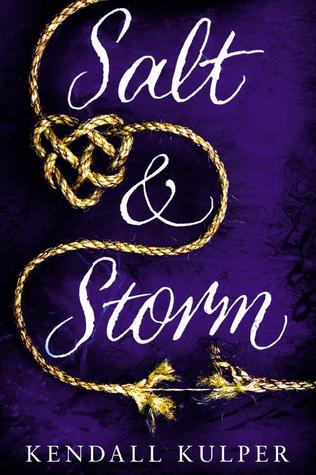 You don't know what you must give up to become a witch.
Avery Roe wants only to claim her birthright as the witch of Prince Island and to make the charms that have kept the island's sailors safe at sea for generations, but instead she is held prisoner by her mother in a magic-free life of proper manners and respectability.
Avery thinks escape is just a matter of time, but when she has a harrowing nightmare, she can see what it means: She will be killed. She will be murdered. And she's never been wrong before.
Desperate to change her future, Avery finds a surprising ally in Tane—a tattooed harpoon boy with magic of his own, who moves her in ways she never expected. But as time runs out to unlock her magic and save herself, Avery discovers that becoming a witch requires unimaginable sacrifice.
Avery walks the knife's edge between choice and destiny in Kendall Kulper's sweeping debut: the story of one girl's fight to survive the rising storm of first love and family secrets.
So this was our choice for Nov. I hope you guys loved it more than I did! The next book up for Dec. is
Kendall Kulper grew up in New Jersey and currently lives in Boston with her husband, daughter, and dog. She graduated from Harvard University, where she studied history and literature. Thanks to
Salt & Storm
and
Drift & Dagger
, she knows more about nineteenth-century whaling than she ever imagined.
Ive had this one forever. It seems that I had it as a UK ARC copy and now as a US hardback via a trade. Well I have to say I had forgotten that I had this as that UK copy when I traded to this hardback. And well it didnt work out so well for me. The beginning of this book is so boring and the ending left me in tears. So this one although not for me is def. for those who love historical ya and whales. So if you love those two things give this one a try.
Just so you know this is how the ending made me feel.
Go Into This One Knowing
Beginning - Boring
Ending- Soul Killer
"All opinions are 100% honest and my own."
Disclaimer: Thanks to Goodreads and Amazon for the book cover, about the book, and author information. If you can not see the link above you will need to turn off your spam blocker. Buying via these above links allows my site to get a % of the sale at no cost to you. This money gets used to buy items for giveaways.
https://www.facebook.com/CrossroadReview