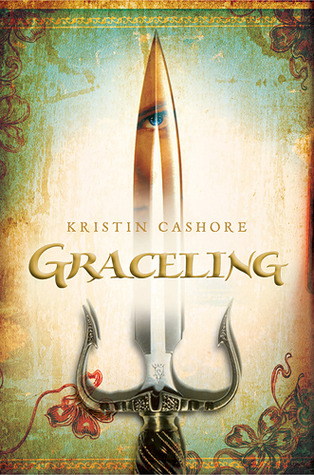 Katsa has been able to kill a man with her bare hands since she was eight - she's a Graceling, one of the rare people in her land born with an extreme skill. As niece of the king, she should be able to live a life of privilege, but Graced as she is with killing, she is forced to work as the king's thug.
When she first meets Prince Po, Graced with combat skills, Katsa has no hint of how her life is about to change.
She never expects to become Po's friend.
She never expects to learn a new truth about her own Grace - or about a terrible secret that lies hidden far away..
About the Author
Biography
I tried so hard to love this book but I just couldn't do it. It was so beyond slow and well the story was interesting but not enough to make me want to continue the molasses crawl of read it.
I so went into this thinking "Oh, this book is going to sweep me off my feet."
It literally saddens me to say that it didn't. My stomach hurts because I hate, truly hate low reviews, but I couldn't get past chapter four before I had to just close the book and say, it wasn't for me. I'm not proud of this. But, for an honest review, I can say that I felt it was too slow for my taste. I need a good love triangle or something that draws me right in, but I just couldn't. I wasn't able to connect with it.
Honestly, I loved this book. There were parts where it was slow (about the middle part) but over all it was good. Though the ending kind of made me sad. There wasn't a lot of romance but lots of action.
"All opinions are 100% honest and my own."
Disclaimer: Thanks to Goodreads and Amazon for the book cover, about the book, and author information. If you can not see the link above you will need to turn off your spam blocker. Buying via these above links allows my site to get a % of the sale at no cost to you. This money gets used to buy items for giveaways.