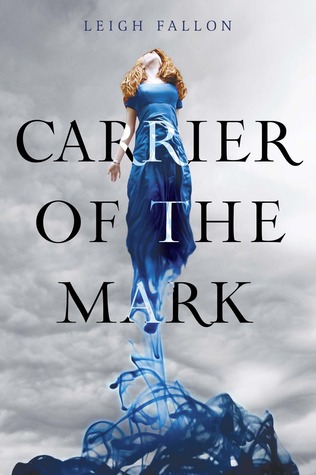 Their love was meant to be.
When Megan Rosenberg moves to Ireland, everything in her life seems to fall into place. After growing up in America, she's surprised to find herself feeling at home in her new school. She connects with a group of friends, and she is instantly drawn to darkly handsome Adam DeRÍs.
But Megan is about to discover that her feelings for Adam are tied to a fate that was sealed long ago—and that the passion and power that brought them together could be their ultimate destruction.
Leigh Fallon was born in South Africa, raised in Dublin, Ireland, and moved to Cork in her twenties. Leigh and her family now share their time between Ireland and the United States. She is also the author of
Carrier of the Mark
.
So this one really you need to put it down slowly and walk away! This review if I named them would really be Bad Twilight Goes to Ireland! I mean really I love me some Twilight but this one was just a bore on my poor mind. Ive been dying to read this forever and well finally got the chance and well I'm seriously disappointed. Now don't get me wrong I LOVED twilight so much so that I have two tattoos relating to it! I own all the books etc. But this book was Twilight in a bad boring way. I only got to page 60 before I just had to call it quits. It does a horrible job setting up the mystery that is the twins and well just really sounded stupid.
The characters were not all that great and well kinda boring as well and the story was just meh. After getting the info to post this review i.e.. cover etc. I read a few reviews and for those who finished this book cover to cover and hated I'm so sorry!
In the end I guess this one summed up would be Avatar (the last airbender) meets Twilight. But not in any cool meshed up way! If you want a great story about elemental bending I would try Let the Sky Fall by Shannon Messenger that thing is AMAZING! And as for Twilight want some more yummies? I would try Velvet by Temple West that thing was the bomb!
Go Into This One Knowing
Avatar (TLAB) Meets Twilight
But not in a good way!
"All opinions are 100% honest and my own."
Disclaimer: Thanks to Goodreads and Amazon for the book cover, about the book, and author information. If you can not see the link above you will need to turn off your spam blocker. Buying via these above links allows my site to get a % of the sale at no cost to you. This money gets used to buy items for giveaways.
https://www.facebook.com/CrossroadReview