These are books that have just come out or are due to come out soon! Its ones that we can't wait for or have read and they are AMAZING! So check them out! PreOrder them and devour them!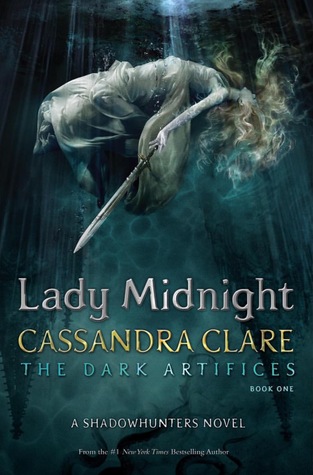 About the Book
The Shadowhunters of Los Angeles star in the first novel in Cassandra Clare's newest series, The Dark Artifices, a sequel to the internationally bestselling Mortal Instruments series.
Lady Midnight
is a Shadowhunters novel.
It's been five years since the events of
City of Heavenly Fire
that brought the Shadowhunters to the brink of oblivion. Emma Carstairs is no longer a child in mourning, but a young woman bent on discovering what killed her parents and avenging her losses.
Together with her parabatai Julian Blackthorn, Emma must learn to trust her head and her heart as she investigates a demonic plot that stretches across Los Angeles, from the Sunset Strip to the enchanted sea that pounds the beaches of Santa Monica. If only her heart didn't lead her in treacherous directions…
Making things even more complicated, Julian's brother Mark—who was captured by the faeries five years ago—has been returned as a bargaining chip. The faeries are desperate to find out who is murdering their kind—and they need the Shadowhunters' help to do it. But time works differently in faerie, so Mark has barely aged and doesn't recognize his family. Can he ever truly return to them? Will the faeries really allow it?
Glitz, glamours, and Shadowhunters abound in this heartrending opening to Cassandra Clare's Dark Artifices series.
About the Author
Cassandra Clare is the author of the #1
New York Times
,
USA TODAY
,
Wall Street Journal
, and
Publishers Weekly
bestselling Mortal Instruments series and the Infernal Devices trilogy, and coauthor of the Bane Chronicles with Sarah Rees Brennan and Maureen Johnson. She also wrote
The Shadowhunter's Codex
with her husband, Joshua Lewis. Her books have more than 36 million copies in print worldwide and have been translated into more than thirty-five languages. Cassandra lives in western Massachusetts. Visit her at CassandraClare.com. Learn more about the world of the Shadowhunters at Shadowhunters.com.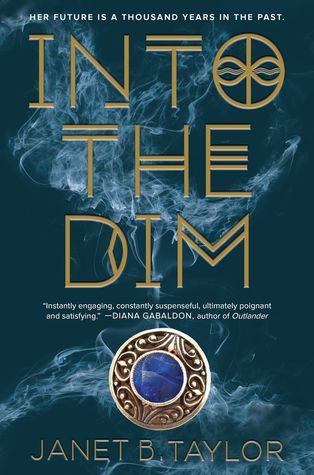 About the Book
When fragile, sixteen-year-old Hope Walton loses her mom to an earthquake overseas, her secluded world crumbles. Agreeing to spend the summer in Scotland, Hope discovers that her mother was more than a brilliant academic, but also a member of a secret society of time travelers. Trapped in the twelfth century in the age of Eleanor of Aquitaine, Hope has seventy-two hours to rescue her mother and get back to their own time. Along the way, her path collides with that of a mysterious boy who could be vital to her mission . . . or the key to Hope's undoing. Addictive, romantic, and rich with historical detail,
Into the Dim
is an
Outlander
for teens.
About the Author
The 2013 winner of the coveted #PitchWars, Janet B Taylor, has four years' experience writing web content for a major television network fan site (CBS) that garners over a hundred thousand hits a day. Janet travels extensively to those places where her novels are set, often roaming around at night to commune with the famous historical figures about which she loves to write. She is a member of several writing organizations, including the SCBWI and the Historical Novel Society, and lives in a tiny town in Arkansas with her family.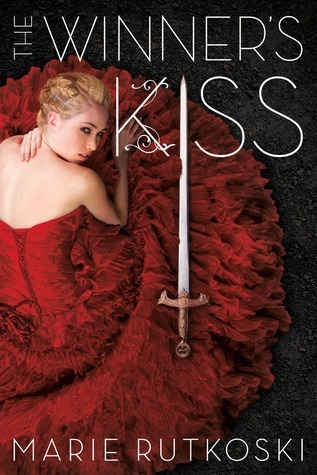 About the Book
War has begun. Arin is in the thick of it with untrustworthy new allies and the empire as his enemy. Though he has convinced himself that he no longer loves Kestrel, Arin hasn't forgotten her, or how she became exactly the kind of person he has always despised. She cared more for the empire than she did for the lives of innocent people—and certainly more than she did for him.

At least, that's what he thinks.

In the frozen north, Kestrel is a prisoner in a brutal work camp. As she searches desperately for a way to escape, she wishes Arin could know what she sacrificed for him. She wishes she could make the empire pay for what they've done to her.

But no one gets what they want just by wishing.

As the war intensifies, both Kestrel and Arin discover that the world is changing. The East is pitted against the West, and they are caught in between. With so much to lose, can anybody really win?
About the Author
Marie Rutkoski
is the author of The Winner's Trilogy,
The Shadow Society
, and the Kronos Chronicles, which includes
The Cabinet of Wonders
. She is a professor at Brooklyn College and lives in New York City.
Disclaimer: Thanks to Goodreads and Amazon for the book cover, about the book, and author information. Buying via these above links allows my site to get a % of the sale at no cost to you. This money gets used to buy items for giveaways. In accordance with FTC guidelines regarding endorsements and testimonials for bloggers, I would like my readers to know that many of the books I review are provided to me for free by the publisher or author of the book in exchange for an honest review. I am in no way compensated for any reviews on this site. All donations are to help keep this site running via costs from shipping, .com charges, and other giveaways.
https://www.facebook.com/CrossroadReview