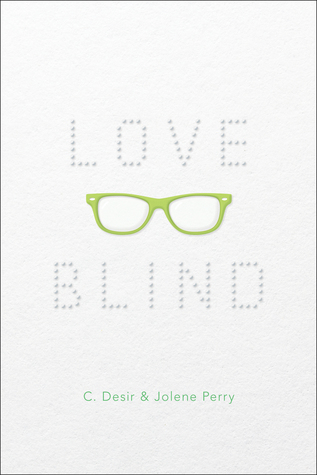 Genres: Young Adult
Pages: 320
Source: Publisher
Add it to Goodreads
It starts with a list of fears. Stupid things really. Things that Hailey shouldn't worry about, wouldn't worry about if she didn't wake up every morning with the world a little more blurry. Unable to see her two moms clearly. Unable to read the music for her guitar. One step closer to losing the things she cares about the most.
For a while, the only thing that keeps Hailey moving forward is the feeling she gets when she crosses something off the list.
Then she meets Kyle. He mumbles—when he talks at all—and listens to music to drown out his thoughts. He's loaded down with fears, too. So Hailey talks him into making his own list.
Together, they stumble into an odd friendship, helping each other tackle one after another of their biggest fears. But fate and timing can change everything. And sometimes facing your worst fear makes you realize you had nothing to lose after all.
I'm a YA author who loves dark contemporary books. Novels include: FAULT LINE (Oct 2013), BLEED LIKE ME (Oct 2014), OTHER BROKEN THINGS (Jan 2016), and LOVE BLIND (May 2016).
I am also a feminist, rape victim activist, book seller, and romance novel editor. I live outside of Chicago with my husband and our three children.
Jolene Perry
I wear juvenile T-shirts, worn-out chucks, and eat too much chocolate. I write. A lot. I make up words, drink Shirley Temples, and suffocate a little without my iPod.
I really liked the characters! They really pulled me into the book. The plotline was a typical YA story. But a little more realistic was the timeline. What I really liked was that the characters didn't just jump into a relationship. They both had their doubts about something or another. It felt realer to me.
"All opinions are 100% honest and my own."
Disclaimer: Thanks to Goodreads and Amazon for the book cover, about the book, and author information. Buying via these above links allows my site to get a % of the sale at no cost to you. This money gets used to buy items for giveaways. In accordance with FTC guidelines regarding endorsements and testimonials for bloggers, I would like my readers to know that many of the books I review are provided to me for free by the publisher or author of the book in exchange for an honest review. I am in no way compensated for any reviews on this site. All donations are to help keep this site running via costs from shipping, .com charges, and other giveaways.
https://www.facebook.com/CrossroadReview