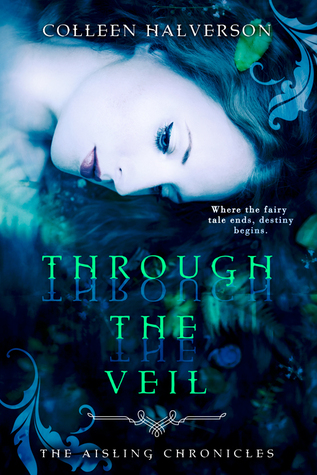 Add it to Goodreads
Elizabeth Tanner is no Tinkerbell, and her life is no fairy tale. Broke and drowning in student loans, the one thing she wants more than anything is a scholarship from the Trinity Foundation. But after the ancient Irish text she's studying turns out to be more than just a book, she becomes their prisoner instead. And when Trinity reveals Elizabeth is half-Fae, she finds herself at the center of a plot to save the magical races of Ireland from a brutal civil war.
As Commander of Trinity's elite warriors, Finn O'Connell isn't used to having his authority challenged. He doesn't know whether to punish or protect the infuriating young woman in his custody. When he discovers the Dark Fae want to use Elizabeth's abilities to control the source of all power in the universe, he'll risk everything to help her.
At the mercy of Trinity and enslaved to the Dark Fae, Elizabeth finds herself alone on the wrong side of an Irish myth thousands of years in the making. Refusing to be a pawn in their game, Elizabeth has to fight her way back to the man she loves, but to do so, she must wage her own war against the magic that binds her.
As a child, Colleen Halverson used to play in the woods imagining worlds and telling stories to herself. Growing up on military bases, she found solace in her local library and later decided to make a living sharing the wonders of literature to poor, unsuspecting college freshmen. After backpacking through Ireland and singing in a traditional Irish music band, she earned a PhD in English with a specialization in Irish literature. When she's not making up stories or teaching, she can be found hiking the rolling hills of the Driftless area of Wisconsin with her husband and two children.
This book was ok the story was well paced and the characters were both likable and unlikeable. It had a good balance of action, romance, and magic.
Some characters felt like they were all over the place but it worked for them and the story.
The world building was well done as well. I just felt like it was missing something which is why my rating is split.
Book in a Pinch
Magic, Romance, Action
"All opinions are 100% honest and my own."
Disclaimer: Thanks to Goodreads and Amazon for the book cover, about the book, and author information. Buying via these above links allows my site to get a % of the sale at no cost to you. This money gets used to buy items for giveaways. In accordance with FTC guidelines regarding endorsements and testimonials for bloggers, I would like my readers to know that many of the books I review are provided to me for free by the publisher or author of the book in exchange for an honest review. I am in no way compensated for any reviews on this site. All donations are to help keep this site running via costs from shipping, .com charges, and other giveaways.
https://www.facebook.com/CrossroadReview