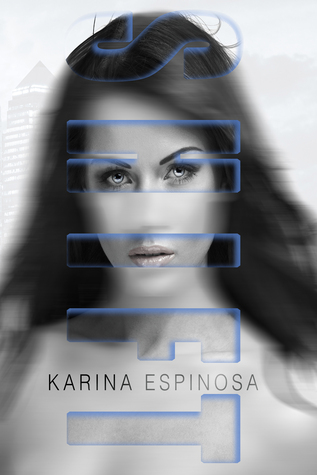 Genres: Paranormal
Pages: 342
Source: Author
Add it to Goodreads
It's hard enough being an undergraduate student, an intern at Downtown Manhattan's police station, and a bouncer at a local bar. Add her now ex-boyfriend who recently dumped her for the school's resident bimbo—oh, and she's a werewolf.
Mackenzie Grey meets her match when she is kidnapped by the Brooklyn Pack and tossed between Sebastian and Jonah—the Alpha and the Beta. Being a lone-wolf in the city is dangerous, and now that the Pack has found her, so can every supernatural being in the Tri-State area. And not even her sarcastic, smart mouth can get her out of this.
When a string of kidnappings involves Mackenzie in supernatural politics, she questions her new acquaintances and finds unlikely allies. Can she escape Pack law and keep her freedom—or will she be condemned to an unwanted path?
Karina Espinosa is the Urban Fantasy author of the Sins of the Fallen series and the Mackenzie Grey novels, and a Senior Contributor for HollywoodNewsSource.com. Infatuated with travel, pop culture, and the need to write everything down, she spends much of her days in front of a computer working on her next book, shopping online, and listening to music. With nomadic tendencies, she is currently resting her head in South Florida until the itch to move strikes again. You can usually catch her on Facebook, Instagram, and live-tweeting during episodes of The Walking Dead and Orphan Black. Follow her on social media!
This book was amazing! It did have simple issues but I could certainly over look those because the story, snark, and romance were wonderful! And don't even get me started on the BFFing! They were awesome! I felt really sad when this one ended. I so need the second book like yesterday! The hot werewolves are amazing in this one as well.
It was a fast paced out of this world book! One that you shouldn't miss. Ok so not into the sexy! Although this didn't have like any sex in it at all it is fairly hot! Fits the New Adult genera well.
It does have a love triangle but it works so well Im so in love with Johan! I loved how Kenzie didn't take the packs crap since they are so stuck in the 40/50's.
I really don't think that the cover does this one justice though. I almost didnt want to read it. (I'm such a cover person) But the snark in this one starts right off the bat and its amazing! It really makes you want to read the story!
Book in a Pinch
Werewolves, Romance, Mystery and more!
Go Into This One Knowing
Love Triangle, No Cliffhanger per say, No Sexy but it is Sexy!
"All opinions are 100% honest and my own."
Disclaimer: Thanks to Goodreads and Amazon for the book cover, about the book, and author information. Buying via these above links allows my site to get a % of the sale at no cost to you. This money gets used to buy items for giveaways. In accordance with FTC guidelines regarding endorsements and testimonials for bloggers, I would like my readers to know that many of the books I review are provided to me for free by the publisher or author of the book in exchange for an honest review. I am in no way compensated for any reviews on this site. All donations are to help keep this site running via costs from shipping, .com charges, and other giveaways.
https://www.facebook.com/CrossroadReview