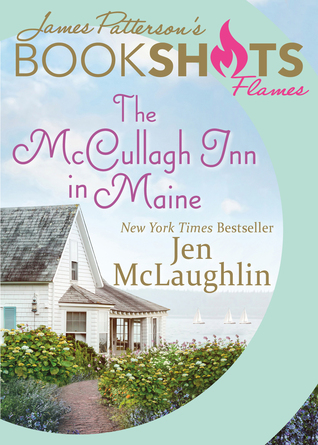 Chelsea McCullagh escapes to Maine with a gun and fresh bruises. She's ready to begin anew-until she runs into her old flame, Jeremy Holland. As he helps to fix her inn, her heart heals and they rediscover what they once loved about each other. But as the two play house, it starts to seem too good to last. . . .
Jen McLaughlin is the New York Times and USA TODAY bestselling author of sexy books with Penguin Random House. Under her pen name, Diane Alberts, she is also a USA TODAY bestselling author of Contemporary Romance with Entangled Publishing. Her first release as Jen McLaughlin, Out of Line, hit the New York Times, USA TODAY and Wall Street Journal lists. She was mentioned in Forbes alongside E. L. James as one of the breakout independent authors to dominate the bestselling lists. She is represented by Louise Fury at The Bent Agency.
Though she lives in the mountains, she really wishes she was surrounded by a hot, sunny beach with crystal-clear water. She lives in Northeast Pennsylvania with her four kids, a husband, a schnauzer mutt, and three cats. Her goal is to write so many well-crafted romance books that even a non-romance reader will know her name.
James Patterson has created more enduring fictional characters than any other novelist writing today with his Alex Cross, Michael Bennett, Women's Murder Club, Private, NYPD Red, Daniel X, Maximum Ride, and Middle School series. As of January 2016, he has sold over 350 million books worldwide and currently holds the Guinness World Record for the most #1 New York Times bestsellers. In addition to writing the thriller novels for which he is best known, he also writes children's, middle-grade, and young-adult fiction and is also the first author to have #1 new titles simultaneously on the New York Times adult and children's bestsellers lists.
The son of an insurance salesman and a schoolteacher, Patterson grew up in Newburgh, New York, and began casually writing at the age of nineteen. In 1969, he graduated from Manhattan College. He was given a full ride to Vanderbilt University's graduate program in English but dropped out after a year, knowing that he wouldn't be able to continue reading and writing for pleasure if he became a college professor.
Instead, he moved to New York to become a junior copywriter for the advertising agency J. Walter Thompson, eventually becoming CEO of its North American company.
In 1976, while still working for J. Walter Thompson, Patterson published his first novel, The Thomas Berryman Number, with Little, Brown and Company. After being turned down by thirty-one publishers, it won the Edgar Award for Best First Novel. Patterson's 1993 novel, Along Came a Spider, his first novel to feature Alex Cross, was also his first New York Times bestseller in fiction.
In 2001, Morgan Freeman starred as Alex Cross in a film adaptation of Along Came a Spider, and Tyler Perry also played the character in the 2012 film Alex Cross. A film adaptation of Patterson's middle-grade novel Middle School: The Worst Years of My Life will be released in theaters in October 2016.
For his initiatives to help kids become passionate readers and for his philanthropic efforts, Patterson was awarded the National Book Foundation's 2015 Literarian Award for Outstanding Service to the American Literary Community.
James Patterson has donated more than one million books to students, emphasizing some of the most under-resourced schools and youth programs in the country. In 2015, Patterson donated $1.75 million to school libraries throughout the United States, and $250,000 in holiday bonuses to individual bookstore employees. He also gave $1 million to independent bookstores in 2014.
Patterson has recently donated over $26 million to his and his wife's alma maters—the University of Wisconsin, Vanderbilt University, and Manhattan College—and he has established over four hundred Teacher Education Scholarships at twenty-four colleges and universities throughout the country. Patterson has also donated over 650,000 books to U.S. soldiers at home and overseas.
In May 2015, Patterson launched a new children's book imprint at Little, Brown, called JIMMY Patterson, that is unwaveringly focused on one goal: turning kids into lifelong readers. This imprint also provides resources, strategies, and programs to serve teachers, parents, librarians, and booksellers. Patterson will be investing proceeds from the sales of JIMMY Patterson Books in pro-reading initiatives.
Patterson has also founded ReadKiddoRead.com, a website designed to help parents, teachers, and librarians ignite a new generation's excitement for reading.
Chelsea is not your typical heroine and I love that! She's not perfect. Jeremy was such a sweetheart!! Can I have one of him please? The love they have is so wonderful, it makes me jealous. I really liked this book.
"All opinions are 100% honest and my own."
a Rafflecopter giveaway
Disclaimer: Thanks to Goodreads and Amazon for the book cover, about the book, and author information. Buying via these above links allows my site to get a % of the sale at no cost to you. This money gets used to buy items for giveaways. In accordance with FTC guidelines regarding endorsements and testimonials for bloggers, I would like my readers to know that many of the books I review are provided to me for free by the publisher or author of the book in exchange for an honest review. I am in no way compensated for any reviews on this site. All donations are to help keep this site running via costs from shipping, .com charges, and other giveaways.
Comments are DELICIOUS! and now that were using this new format for comments the TOP 3 Commenters will all win bookish goodies each month! So that is just one more reason to comment! This is open to everyone! So get commenting!
Don't forget to check out our Facebook, Twitter, Instagram, and Pinterest!
@CrossroadReview