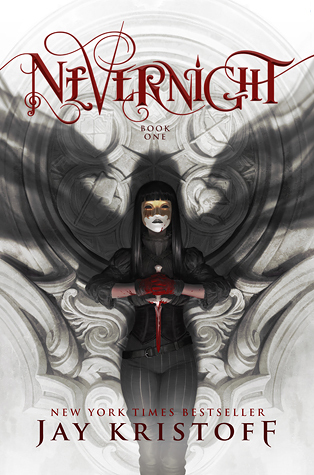 The first in a new fantasy series from the New York Times bestselling author.
In a land where three suns almost never set, a fledgling killer joins a school of assassins, seeking vengeance against the powers who destroyed her family.
Daughter of an executed traitor, Mia Corvere is barely able to escape her father's failed rebellion with her life. Alone and friendless, she hides in a city built from the bones of a dead god, hunted by the Senate and her father's former comrades. But her gift for speaking with the shadows leads her to the door of a retired killer, and a future she never imagined.
Now, Mia is apprenticed to the deadliest flock of assassins in the entire Republic—the Red Church. If she bests her fellow students in contests of steel, poison and the subtle arts, she'll be inducted among the Blades of the Lady of Blessed Murder, and one step closer to the vengeance she desires. But a killer is loose within the Church's halls, the bloody secrets of Mia's past return to haunt her, and a plot to bring down the entire congregation is unfolding in the shadows she so loves.
Will she even survive to initiation, let alone have her revenge?
Jay Kristoff is the award-winning author of The Lotus War series and Illuminae. He spent most of his formative years locked in his bedroom with piles of books, or gathered around dimly-lit tables rolling polyhedral dice. Being the holder of an Arts degree, he has no education to speak of. He is 6'7 and has approximately 13,520 days to live. He abides in Melbourne with his secret agent kung-fu assassin wife, and the world's laziest Jack Russell. He does not believe in happy endings.
Im not sure what killed this book for me. The constant back and forth of the the time (you would get part of the story in italics which was the past then the present in normal) or the flowery wording that just made my head hurt. I thought I was getting a story about a girl who was training to be an assassin and well It just doesn't seem like thats what I got. Had this book been written in a more less painful lyrical way I'm sure it would have been a hit with me. But as is it makes my head pound just thinking about me trying to finish it.
This one full of metaphors, heavy word usage, and enough descriptions that it could have been a movie just made this book unreadable. Did I mention we got footnotes to? No they didn't bring anything good to this book whatsoever. It was like info dumping on crack.
So unfortunately this one has been DNFed and while making this review up it seems I'm not the only one who thinks this book fell flat.
I hope whomever wins this book has better luck with than I did.
"All opinions are 100% honest and my own."
a Rafflecopter giveaway
Disclaimer: Thanks to Goodreads and Amazon for the book cover, about the book, and author information. Buying via these above links allows my site to get a % of the sale at no cost to you. This money gets used to buy items for giveaways. In accordance with FTC guidelines regarding endorsements and testimonials for bloggers, I would like my readers to know that many of the books I review are provided to me for free by the publisher or author of the book in exchange for an honest review. I am in no way compensated for any reviews on this site. All donations are to help keep this site running via costs from shipping, .com charges, and other giveaways.
Comments are DELICIOUS! and now that were using this new format for comments the TOP 3 Commenters will all win bookish goodies each month! So that is just one more reason to comment! This is open to everyone! So get commenting!
Don't forget to check out our Facebook, Twitter, Instagram, and Pinterest!
@CrossroadReview
Save
Save
Save
Save