Welcome to this weeks meme for Sample Sunday! Each week we will share the first page to an ARC that we have! We hope that you enjoy this meme! If so let us know in the comments.
This week we have one that were so excited to read!! This one is pegged as Romeo and Juliet meets Indiana Jones. As a lover of Indiana Jones I have to say that I'm VERY excited to read this.
Note: Please know that this is via an ARC and not a final proof. Which means that this first page might change.
This title will be released on October 11, 2016.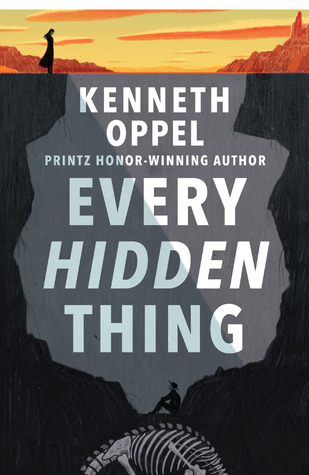 Somewhere in the Badlands, embedded deep in centuries-buried rock and sand, lies the skeleton of a massive dinosaur, larger than anything the late nineteenth-century world has ever seen. Some legends call it the Black Beauty, with its bones as black as ebony, but to seventeen-year-old Samuel Bolt, it's the "rex," the king dinosaur that could put him and his struggling, temperamental archaeologist father in the history books (and conveniently make his father forget he's been kicked out of school), if they can just quarry it out.
But Samuel and his father aren't the only ones after the rex. For Rachel Cartland this find could be her ticket to a different life, one where her loves of science and adventure aren't just relegated to books and sitting rooms. And if she can't prove herself on this expedition with her professor father, the only adventures she may have to look forward to are marriage or spinsterhood.
As their paths cross and the rivalry between their fathers becomes more intense, Samuel and Rachel are pushed closer together. Their flourishing romance is one that will never be allowed. And with both eyeing the same prize, it's a romance that seems destined for failure. As their attraction deepens, danger looms on the other side of the hills, causing everyone's secrets to come to light and forcing Samuel and Rachel to make a decision. Can they join forces to find their quarry, and with it a new life together, or will old enmities and prejudices keep them from both the rex and each other?
Kenneth Oppel is the author of numerous books for young readers. His award-winning Silverwing trilogy has sold over a million copies worldwide and been adapted as an animated TV series and stage play.
Airborn
won a Michael L. Printz Honor Book Award and the Canadian Governor General's Literary Award for children's literature; its sequel,
Skybreaker
, was a
New York Times
bestseller and was named Children's Novel of the Year by the London
Times
. He is also the author of
Half Brother
,
This Dark Endeavor
,
Such Wicked Intent
, and
The Boundless.
Born on Canada's Vancouver Island, he has lived in Nova Scotia and Newfoundland, Canada; in England and Ireland; and now resides in Toronto with his wife and children. Visit him at KennethOppel.ca.
1.
The Elasmosaurus
I wouldn't say my father was a violent man, but he wasn't afraid to talk with his fists. And I was glad of it. Because if he hadn't belted Professor Cartland that night in the Academy of Natural Sciences, I would't have had the chance to see Rachel's eyes up close.
When I first saw her in the lobby, I didn't even know her name. She was just an ordinary-looking girl, dowdily dressed with all the flair of a cabbage moth. Her nose and jaw were too big to make her face delicate. Fair hair, quite fine, reddish tinged, parted severely in the middle and pulled back from her face.
She stood out because there were only two girls in the entire lobby-and the other one was Anna Atkinson. I'd glimpsed Anne several times before. She was the oldest young person i'd ever seen. Bowed and strangled in bonnet and lace. Rickety as the aging uncle she steadied during monthly meetings.
And then there was Rachel. I wondered who she'd come with.
Disclaimer:
"All opinions are 100% honest and my own."
Thanks to Goodreads and Amazon for the book cover, about the book, and author information. Buying via these above links allows my site to get a % of the sale at no cost to you. This money gets used to buy items for giveaways. In accordance with FTC guidelines regarding endorsements and testimonials for bloggers, I would like my readers to know that many of the books I review are provided to me for free by the publisher or author of the book in exchange for an honest review. I am in no way compensated for any reviews on this site. All donations are to help keep this site running via costs from shipping, .com charges, and other giveaways.
Comments are DELICIOUS! and now that were using this new format for comments the TOP 3 Commenters will all win bookish goodies each month! So that is just one more reason to comment! This is open to everyone! So get commenting!
Don't forget to check out our Facebook, Twitter, Instagram, and Pinterest!
@CrossroadReview
Save
Save