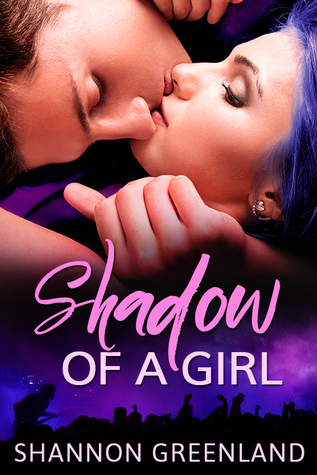 Use cash and keep moving.
After I ran away from home, these were the two rules that dictated my life. Scoring a job as a roadie fit perfectly for what I needed. Traveling, cash, and life out of the spotlight. But when my path collides with West, the lead singer of Bus Stop, I can't seem to stay out of his spotlight—especially since we'll be touring together for an entire year.
West is determined to break down my walls. He won't give up. And little by little they come crumbling. But if he knew what lurked behind them, he wouldn't be so eager to get rid of them.
The more time we spend together, the more the lines of our friendship become blurred. He makes me dream of things I never thought possible. But while our friendship has been evolving into a romance, my secrets have been closing in. And just when I've decided to reveal my past to West, I'm confronted by it. The cost of my freedom could ruin the life of the guy I love…
Shannon Greenland is the award winning author of several novels including the teen spy series, THE SPECIALISTS, and the YA romance, THE SUMMER MY LIFE BEGAN. Her latest teen novel, SHADOW OF A GIRL, is due out 9.19.16. She also writes thrillers under S. E. Green and lives off the coast of Florida with her very grouchy dog. Find her at www.shannongreenland.com
EEEP!! I was so excited when I was approved for this on Netgalley! I couldn't wait to dive in! SE Green has been a fav author since I read her Young Adult story Killer Instinct. I really couldn't wait to read this! This is such an empowering read! Eve was a strong character and I really really loved her. We should all strive to be brave like her even when were scared out of our minds.

I really loved the message that the author left on Goodreads. It really does describe this story!
"

In Shadow of a Girl I really wanted to explore the life of a girl who finally decides to take action, who slowly begins to heal, and who realizes it is okay to say goodbye to the past and not let it dictate the person you become."
This book is dark and powerful and it will stick with me for years to come. I can see myself grabbing it when I need to say goodbye to something that just isn't working for me. To remind me to keep strong and be brave.
This story will keep you reading and you won't be able to put it down! So make sure you carve out enough time to dive in and stay there until the last page.
"All opinions are 100% honest and my own."
Disclaimer: Thanks to Goodreads and Amazon for the book cover, about the book, and author information. Buying via these above links allows my site to get a % of the sale at no cost to you. This money gets used to buy items for giveaways. In accordance with FTC guidelines regarding endorsements and testimonials for bloggers, I would like my readers to know that many of the books I review are provided to me for free by the publisher or author of the book in exchange for an honest review. I am in no way compensated for any reviews on this site. All donations are to help keep this site running via costs from shipping, .com charges, and other giveaways.
Comments are DELICIOUS! and now that were using this new format for comments the TOP 3 Commenters will all win bookish goodies each month! So that is just one more reason to comment! This is open to everyone! So get commenting!
Don't forget to check out our Facebook, Twitter, Instagram, and Pinterest!
@CrossroadReview