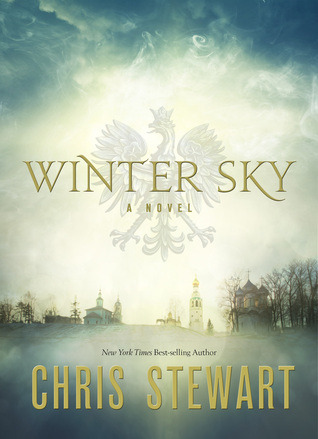 In a bombed-out Polish village during World War II a young resistance fighter finds that he is suddenly alone and trapped between two opposing armies. He is one of Poland's "Devil's Rebels" fighting desperately to save his homeland, but an injury has erased his memory and his only possession is a torn photograph of a couple he assumes are his parents. The woman appears to be holding the hand of a young child whose image has been ripped off. Could the child be him?
Caught in the crosshairs of the retreating German army and the advancing Russian forces, the village holds nothing but destruction and despair until a mysterious young woman offers a small glimmer of hope that may represent his last chance - news of a refuge train departing from a nearby town headed for American installations at the border. But complications arise when the resistance fighter is betrayed by his own countryman and hunted by German SS Officers who are determined to kill him before they retreat. Desperately searching for a home and family he can't remember he is persuaded to rescue two children who are doomed to die without his help.
As time runs out the former rebel is faced with an impossible choice. Standing at the crossroads of saving himself or risking his life for strangers, what would motivate a young man at the brink of salvation to make one more sacrifice?
Chris Stewart is a Congressional Representative and is a
New York Times
bestselling author who has who has published more than a dozen books, has been selected by the Book of the Month Club, and has released titles in multiple languages in seven countries. He is the coauthor of the
New York Times
bestseller,
My Story
by Elizabeth Smart. He is also a world-record-setting Air Force pilot (fastest nonstop flight around the world).
In this WWII book we follow Lucas. Lucas is a Polish resistance soldier that doesn't remember who he is. We follow his journey through the world that was WWII and him beginning to regain his memory of who he is. While he is trying to regain his memory he has the task of saving two children and helping them reach the last train out of Poland that will take them to safety. The journey Lucas and the children go on is gripping and will keep you on the edge of your seat till the very end.
Book in a Pinch
A WWII book that follows Polish resistance soldier, Lucas, as he ttys to regain his memory of who he is.
Go Into This One Knowing
Hard to follow who's POV you are in. This book also includes mild violence, war, and some language.
"All opinions are 100% honest and my own."
a Rafflecopter giveaway
Disclaimer: Thanks to Goodreads and Amazon for the book cover, about the book, and author information. Buying via these above links allows my site to get a % of the sale at no cost to you. This money gets used to buy items for giveaways. In accordance with FTC guidelines regarding endorsements and testimonials for bloggers, I would like my readers to know that many of the books I review are provided to me for free by the publisher or author of the book in exchange for an honest review. I am in no way compensated for any reviews on this site. All donations are to help keep this site running via costs from shipping, .com charges, and other giveaways.
Comments are DELICIOUS! and now that were using this new format for comments the TOP 3 Commenters will all win bookish goodies each month! So that is just one more reason to comment! This is open to everyone! So get commenting!
Don't forget to check out our Facebook, Twitter, Instagram, and Pinterest!
@CrossroadReview