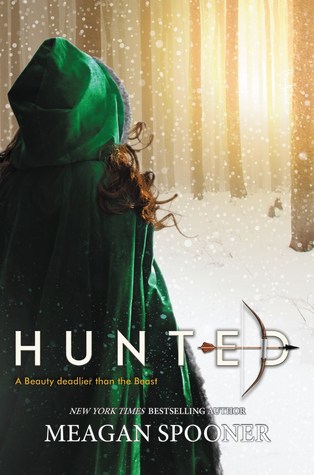 Beauty knows the Beast's forest in her bones—and in her blood. Though she grew up with the city's highest aristocrats, far from her father's old lodge, she knows that the forest holds secrets and that her father is the only hunter who's ever come close to discovering them.
So when her father loses his fortune and moves Yeva and her sisters back to the outskirts of town, Yeva is secretly relieved. Out in the wilderness, there's no pressure to make idle chatter with vapid baronessas…or to submit to marrying a wealthy gentleman. But Yeva's father's misfortune may have cost him his mind, and when he goes missing in the woods, Yeva sets her sights on one prey: the creature he'd been obsessively tracking just before his disappearance.
Deaf to her sisters' protests, Yeva hunts this strange Beast back into his own territory—a cursed valley, a ruined castle, and a world of creatures that Yeva's only heard about in fairy tales. A world that can bring her ruin or salvation. Who will survive: the Beauty, or the Beast?
Meagan Spooner
,
New York Times
bestselling author, grew up reading and writing every spare moment of the day while dreaming about life as an archaeologist, a marine biologist, an astronaut. She graduated from Hamilton College in New York State with a degree in playwriting. She's the coauthor of the award-winning Starbound trilogy as well as a Beauty and the Beast retelling. In her spare time she plays guitar, plays video games, plays with her cat, and reads.
Bahni Turpin
is an ensemble member of the Cornerstone Theater Company in Los Angeles. She has guest starred in many television series, including
NYPD Blue
,
Law & Order
,
Six Feet Under
,
Cold Case
,
What about Brian
, and
The Comeback
. Film credits include
Brokedown Palace
,
Crossroads
, and
Daughters of the Dust
. She's also a member of the recording cast of
The Help
, which won numerous awards. She has won numerous AudioFile Earphones Awards and a prestigious Audie Award for her narration of
Yellow Crocus
.
This book is a story about wanting. About wanting and never really knowing deep down what you want. It really struck a cord with me. I've always hoped to win the lottery, get skinny, find magic, Open my own store, work in a bookstore, teach, sing, and more. But would any of those things really make me happy? Although I do believe that for the most part winning the lottery and being skinny would make my life easier. I don't think that is where true happiness lies. And this book will show you that although you may be wanting you to need to look deeper than the surface to find what you really want.
This book was fantastic! I really loved the fact that the only real villain in this story was yourself in a way. There is no angry town and no Gaston to deal with. The only evil in this story is your own wanting.
The setting was fantastic. The woods, castle, town and the world was just so breathtaking. The creatures that lived there even more so. I could see the author taking another story and creating another entire book from just those characters we saw in this one. Esp. Layma, The Firebird, and Borovoi. I honestly would love to hear about each of their tales.
The pacing of this book was a slower burn that worked out wonderfully. I wouldn't have wanted it any faster than what it was.
As for the characters, I really did love Solmir, the beast, and Yeva. Yeva was such a strong heroine and the genuine hero of her own story. The beast was just well the beast and Solmir was omg such a new book boyfriend. For those of you who have a list of those.
This is one book that will stick with you long after you read it and I am sure my next book will not be able to shine past this one.
Hunted was more than simply a retelling of Beauty and the Beast. It is a world of its own.
Book in a Pinch
Retelling of Beauty and the Beast set in old Russia
Go Into This One Knowing
A beautiful setting, wondrous creatures, and one out of this world tale await the reader of this thrilling retelling.
"All opinions are 100% honest and my own."
Disclaimer: Thanks to Goodreads and Amazon for the book cover, about the book, and author information. Buying via these above links allows my site to get a % of the sale at no cost to you. This money gets used to buy items for giveaways. In accordance with FTC guidelines regarding endorsements and testimonials for bloggers, I would like my readers to know that many of the books I review are provided to me for free by the publisher or author of the book in exchange for an honest review. I am in no way compensated for any reviews on this site. All donations are to help keep this site running via costs from shipping, .com charges, and other giveaways.
Comments are DELICIOUS! and now that were using this new format for comments the TOP 3 Commenters will all win bookish goodies each month! So that is just one more reason to comment! This is open to everyone! So get commenting!
Don't forget to check out our Facebook, Twitter, Instagram, and Pinterest!
@CrossroadReview