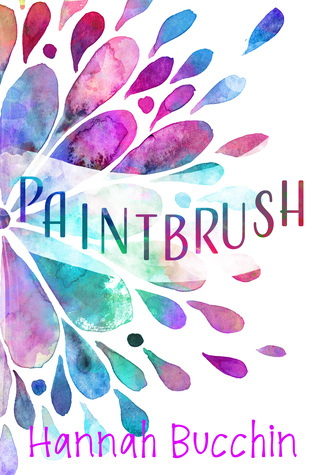 Mitchell Morrison and Josie Sedgwick have spent their whole lives at the Indian Paintbrush Community Village, a commune full of colorful characters tucked in the mountains of North Carolina, and they aren't particularly close--at least, not anymore. Josie wishes she could spend all of her time at Paintbrush planting tomatoes, hiking the trails, or throwing giant communal birthday parties, while Mitchell can't wait to escape the bizarre spiritual sharing and noisy community dinners. Luckily for both of them, high school graduation is just around the corner.

But when Mitchell's mother makes a scandalous announcement that rocks the close-knit Paintbrush community, and Josie's younger sister starts to make some dangerously bad decisions, the two find themselves leaning on each other for support – and looking at each other in a whole new light. Their childhood friendship blossoms in to something more as they deal with their insane families, but as graduation approaches, so does life in the real world, forcing Josie and Mitchell to figure out what, exactly, their relationship is – and if it can survive their very different plans for the future.
Hannah Bucchin has spent her life falling in love with beautiful places, both real and fictional. She grew up in charming Bethlehem, PA, went to college in sunny Chapel Hill, NC, spent a summer studying wildlife in Tanzania, volunteered on organic farms across New Zealand, and hiked all over Acadia National Park in Maine. When not writing, reading, or adventuring, she likes to daydream about the dog she'll adopt someday, listen to music from the sixties, and exchange ridiculous texts with her parents and siblings.
First off let me tell you this book in eBook is only .99 cents man and if you want a paperback? Its only 9.95 for a small publisher that is amazing! Most of them that I have seen the eBook is usually really cheap with the print copy being way WAY expensive. So this rocks man!
Ok, so my review? This book was hit with me. I loved the cover, and the book was a swift read. I am so hit and miss on contemporary books, so I am always scared to start a new one. But this one was so cute! This was a great book about how our lives can change in an instant and how our connections change over the course of our lives. I know that I may still talk with people that I knew ages ago but those conversations are not the same as they were then.
This author did a fabulous job with the characters, setting, and the story as a whole. Everyone was wonderful and I just adored all the characters. The writing was good although some of it felt a little repeatly but I got over it pretty quickly once I got used to it.
This would be a great book for the end of summer before school starts again. I know I really enjoyed it and I cant wait to get a print copy.
Disclaimer:
"All opinions are 100% honest and my own."
Thanks to Goodreads and Amazon for the book cover, about the book, and author information. Buying via these links allows my site to get a % of the sale at no cost to you. This money gets used to buy items for giveaways.
FTC Guidelines: In accordance with FTC guidelines regarding endorsements and testimonials for bloggers, I would like my readers to know that many of the books I review are provided to me for free by the publisher or author of the book in exchange for an honest review. If am compensated for any reviews on this site I will state that post has been sponsored.
Donations: All donations are to help keep this site running via costs from shipping, .com charges, and other giveaways.
Comments are DELICIOUS! and now that were using this new format for comments the TOP 3 Commenters will all win bookish goodies each month! So that is just one more reason to comment! This is open to everyone! So get commenting!
Don't forget to check out our Facebook, Twitter, Instagram, and Pinterest!
@CrossroadReview
Save
Save
Save
Save