Welcome to our revamped Thursday post. Instead of doing book birthdays we have changed it to sharing a few books that came out that week. These both came out on the 18th which was my 35th birthday! Happy bday to me!
So not only do I now share my birthday with two amazing titles. These are some of the most breathtaking covers I've seen this year!! I WANT THEM!!!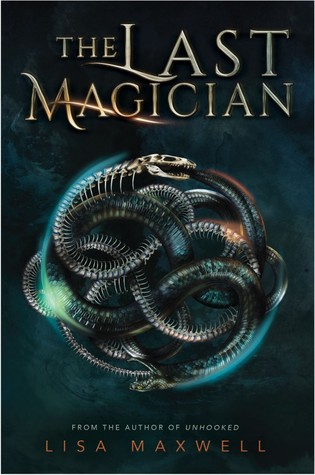 Stop the Magician.
Steal the book.
Save the future.
In modern day New York, magic is all but extinct. The remaining few who have an affinity for magic—the Mageus—live in the shadows, hiding who they are. Any Mageus who enters Manhattan becomes trapped by the Brink, a dark energy barrier that confines them to the island. Crossing it means losing their power—and often their lives.
Esta is a talented thief, and she's been raised to steal magical artifacts from the sinister Order that created the Brink. With her innate ability to manipulate time, Esta can pilfer from the past, collecting these artifacts before the Order even realizes she's there. And all of Esta's training has been for one final job: traveling back to 1902 to steal an ancient book containing the secrets of the Order—and the Brink—before the Magician can destroy it and doom the Mageus to a hopeless future.
But Old New York is a dangerous world ruled by ruthless gangs and secret societies, a world where the very air crackles with magic. Nothing is as it seems, including the Magician himself. And for Esta to save her future, she may have to betray everyone in the past.
Lisa Maxwell is the author of
The Last Magician
,
Unhooked
,
Sweet Unrest
, and
The Gathering Deep
. She grew up in Akron, Ohio, and has a PhD in English. She's worked as a teacher, scholar, editor, writer, and bookseller (at Little Professor Book Center in Alabama). When she's not writing books, she's a professor at a local college. She now lives near Washington, DC, with her husband and two sons. You can follow her on Twitter @LisaMaxwellYA or learn more about her upcoming books at Lisa-Maxwell.com.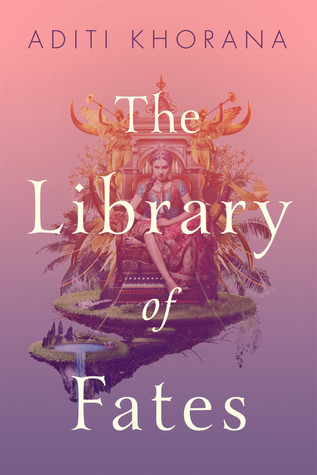 A romantic coming-of-age fantasy tale steeped in Indian folklore, perfect for fans of The Star-Touched Queen and The Wrath and the Dawn
No one is entirely certain what brings the Emperor Sikander to Shalingar. Until now, the idyllic kingdom has been immune to his many violent conquests. To keep the visit friendly, Princess Amrita has offered herself as his bride, sacrificing everything—family, her childhood love, and her freedom—to save her people. But her offer isn't enough.
The unthinkable happens, and Amrita finds herself a fugitive, utterly alone but for an oracle named Thala, who was kept by Sikander as a slave and managed to escape amid the chaos of a palace under siege. With nothing and no one else to turn to, Amrita and Thala are forced to rely on each other. But while Amrita feels responsible for her kingdom and sets out to warn her people, the newly free Thala has no such ties. She encourages Amrita to go on a quest to find the fabled Library of All Things, where it is possible for each of them to reverse their fates. To go back to before Sikander took everything from them.
Stripped of all that she loves, caught between her rosy past and an unknown future, will Amrita be able to restore what was lost, or does another life—and another love—await?
Aditi Khorana
spent parts of her childhood in India, Denmark, and New England. She has a BA in international relations from Brown University and an MA in global media and communications from the Annenberg School for Communication. She has worked as a journalist at ABC News, CNN, and PBS, and most recently as a marketing executive consulting for various Hollywood studios including Fox, Paramount, and Sony. She is also the author of
Mirror in the Sky
. She lives in Los Angeles and spends her free time reading, hiking, and exploring LA's eclectic and wonderful architecture. For more information, visit aditikhorana.com.
Disclaimer:
"All opinions are 100% honest and my own."
Thanks to Goodreads and Amazon for the book cover, about the book, and author information. Buying via these links allows my site to get a % of the sale at no cost to you. This money gets used to buy items for giveaways.
FTC Guidelines: In accordance with FTC guidelines regarding endorsements and testimonials for bloggers, I would like my readers to know that many of the books I review are provided to me for free by the publisher or author of the book in exchange for an honest review. If am compensated for any reviews on this site I will state that post has been sponsored.
Donations: All donations are to help keep this site running via costs from shipping, .com charges, and other giveaways.
Comments are DELICIOUS! and now that were using this new format for comments the TOP 3 Commenters will all win bookish goodies each month! So that is just one more reason to comment! This is open to everyone! So get commenting!
Don't forget to check out our Facebook, Twitter, Instagram, and Pinterest!
@CrossroadReview