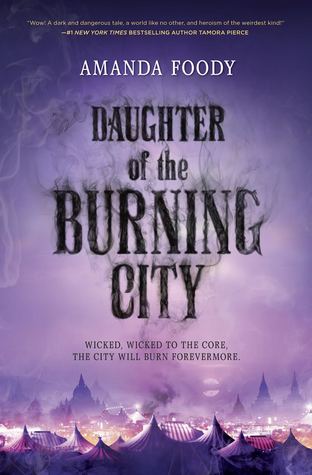 Sixteen-year-old Sorina has spent most of her life within the smoldering borders of the Gomorrah Festival. Yet even among the many unusual members of the traveling circus-city, Sorina stands apart as the only illusion-worker born in hundreds of years. This rare talent allows her to create illusions that others can see, feel and touch, with personalities all their own. Her creations are her family, and together they make up the cast of the Festival's Freak Show.
But no matter how lifelike they may seem, her illusions are still just that—illusions, and not truly real. Or so she always believed…until one of them is murdered.
Desperate to protect her family, Sorina must track down the culprit and determine how they killed a person who doesn't actually exist. Her search for answers leads her to the self-proclaimed gossip-worker Luca, and their investigation sends them through a haze of political turmoil and forbidden romance, and into the most sinister corners of the Festival. But as the killer continues murdering Sorina's illusions one by one, she must unravel the horrifying truth before all of her loved ones disappear.
Amanda Foody has always considered imagination to be our best attempt at magic. After spending her childhood longing to attend Hogwarts, she now loves to write about immersive settings and characters grappling with insurmountable destinies. She holds a Masters in Accountancy from Villanova University and a Bachelors of Arts in English Literature from the College of William and Mary. Currently, she works as a tax accountant in Philadelphia, PA, surrounded by her many siblings and many books.
DAUGHTER OF THE BURNING CITY is her first novel. Her second, ACE OF SHADES, will follow in April 2018.
When I started this book I was hooked from the first sentence. The author's voice was very unique and I really felt like I wanted to know more about this world. The author did an amazing job pulling me into the story with the first chapter. However, she lost me towards the end of that same chapter only to reel me in again in chapter two. Right after chapter two though there is a VERY weird drawing that at this point I had no idea why it was there. It did connect with the story my best guess is that the killer is making notes. But it felt very out of place. You can find the picture below. After reading this story fully I feel that these had no place in the story as a whole. It really looks like a child drew and wrote these and it interrupted the story.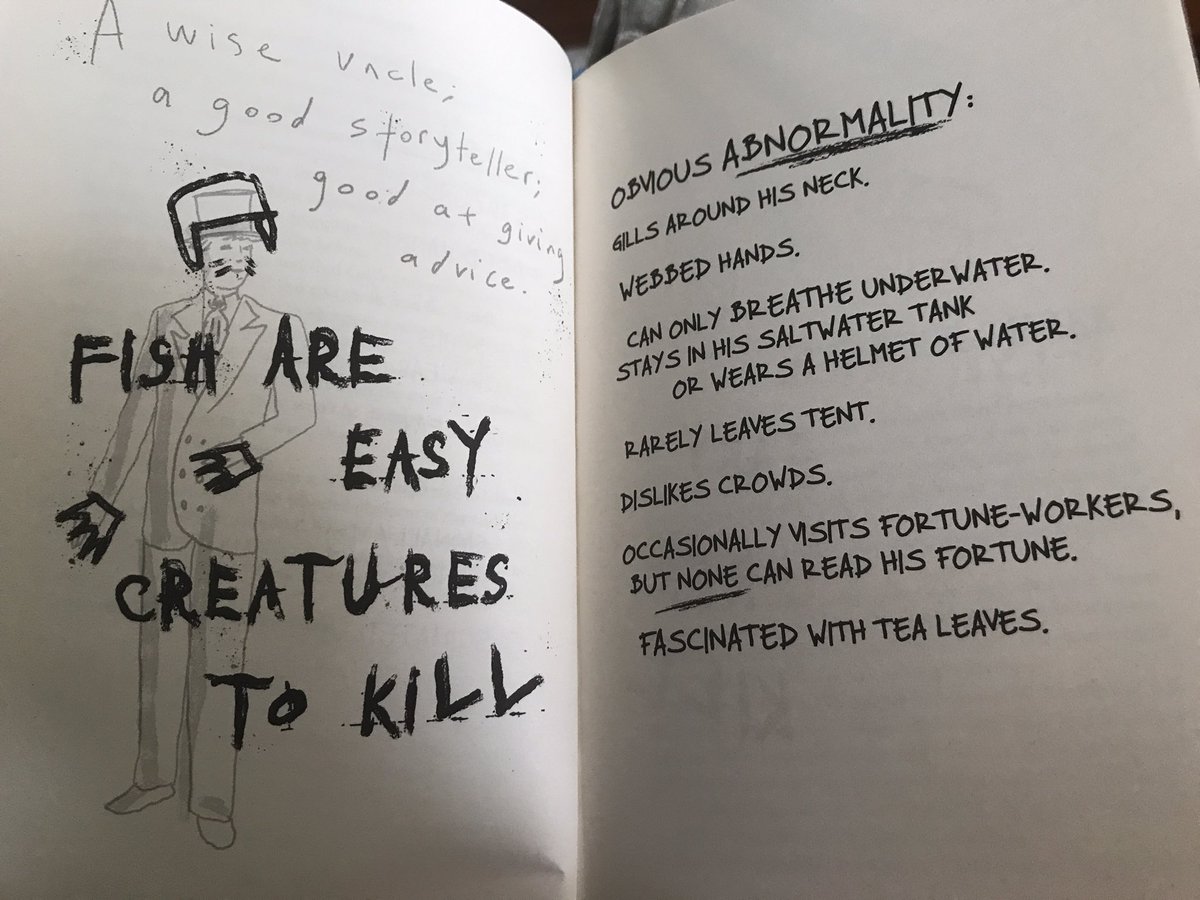 Going onto chapter three I was hooked into the story! I wanted to know more about everyone and their now precarious situation. Who murdered her friend? And how? The first two chapters did a wonderful job at making me feel for these characters.
The world building in this one was beyond amazing. I still would have loved a map because in this book when they start telling you about where things are in the moving city I couldn't really picture where everything was. Even now that I have finished the book I would not know my way around this area. So as for that part of the world building, I don't really think it was done well as it was very confusing. That aside the world building at large was amazing! I really hope we get more stories from this world as it's so vast I know that there must be a million amazing stories that lie within its boundaries.
The flow and pacing of this one worked out well. It was neither fast or slow but a good burn. It was well paced and I couldn't put it down. The characters were also fabulous! I loved each and every one of them. The author did an amazing job bringing them to life on the page and making them feel real. The side characters were also fabulous! For a fav in this one, I really loved Luca as a character. He knew what he wanted to do and wasn't afraid to do it.
The conflict in this one where Sorina's friends that she has created are being murdered was so good. There were a lot of twists and turns and in the end, I wasn't sure who was doing the killing. I did guess one aspect of this story but I think that is connected with my Pagan background. I don't think that most people would make that connection. The big reveal I was falling out of my seat thinking OMG REALLY!? I didn't see it coming at all. Which made the mystery in this one so much better.
The ending to this one tied up very well. I do think that the way it ended that the author could come back and do a book two that would directly be connected to this one. It was a fabulous story about love, loss, moving on and not knowing who to really trust. If you love the circus and freaky things than pick this one up. It wont do you wrong!
Disclaimer:
"All opinions are 100% honest and my own."
Thanks to Goodreads and Amazon for the book cover, about the book, and author information. Buying via these links allows my site to get a % of the sale at no cost to you. This money gets used to buy items for giveaways.
FTC Guidelines: In accordance with FTC guidelines regarding endorsements and testimonials for bloggers, I would like my readers to know that many of the books I review are provided to me for free by the publisher or author of the book in exchange for an honest review. If am compensated for any reviews on this site I will state that post has been sponsored.
Donations: All donations are to help keep this site running via costs from shipping, .com charges, and other giveaways.
Comments are DELICIOUS! and now that were using this new format for comments the TOP 3 Commenters will all win bookish goodies each month! So that is just one more reason to comment! This is open to everyone! So get commenting!
Don't forget to check out our Facebook, Twitter, Instagram, and Pinterest!
@CrossroadReview