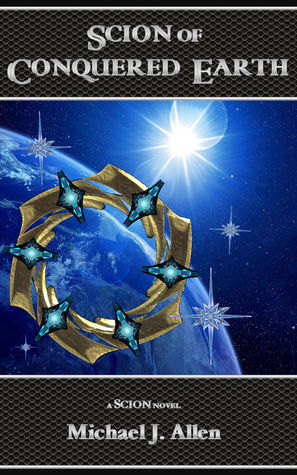 An alien force has descended upon Earth. Fighters bombard the ruins. Monsters hunt the wastes – some humans serving the Welorin in order to indulge their petty cruelties. The last free survivors struggle against starvation and capture. It's a world where friendship costs too dearly and heroics verge on suicide.

One young man simply can't resist either. Welorin torture machines ravage his world, filling it with literal nightmares. Cannibalistic aerobics instructors hunt him and snatcher teams dog his every step. Alaric attempts one rescue after another, hoping someone might possess keys to unlock memories stolen by the initial assault.

An aborted rescue lands him in a three way fight between Welorin forces and interstellar raiders. He takes cover in the pirates' ship, coercing its AI, Cassii, into helping him. Success comes with unexpected consequence as Cassii abandons her crew, his friends and Earth's solar system.

Cassii refuses to return to Earth, decrying her former captain's despoiling of the ship's weapons and armor. Alaric leverages goods stolen from Earth by Cassii's former crew into a bid at privateering. Surrounded by tech he barely understands and exotic life forms, he's easy prey for the Protectorate's mercenary population.

Escort Captain Manc Shepherd and the sultry pirate Tyne Ren – Manc's onetime partner – manipulate, exploit and seduce him across the stars. Alaric's perilous heroics complicate their tug-of-war, endangering both and Alaric's ship – their intended prize.

Alaric must decide who he is, what he holds dear and how far he'll go to protect both. He must choose who to trust: his mentor, his temptress or his smitten ship's AI. The right choice could save worlds. The wrong one could throw him into a desperate battle to save thousands from his betrayer at the cost of his truest friend.
Born beneath the pendulous thunderheads of the Pacific Northwest, Michael J. Allen loves splashing in the rain, the crack of thunder and the feeling of wind on his skin. Now relocated to rural Georgia and freed from warden duty over his former teenagers, the multi-genre author enjoys hikes with his Labradors - Myth and Magesty, studying historic methods of beating people with sticks in the SCA, and hanging out with the Starfleet International crew of the USS DaVinci. Being born waterlogged and subsequently warped by the likes of Bill Cosby, Robin Williams, Gene Wilder and Danny Kay, he has an odd sense of humor that often skips him merrily into situations of communicable insanity, impromptu sugar cravings or sudden launches into nonsensical song.
Living near forests and oceans and the park used to film Errol Flynn's Adventures of Robin Hood, he loves adventure of all kinds whether it be pirates or dragons, books or movies, video games or even new and exotic recipes to sate his love of cooking. His story telling talents first manifested when high school friends introduced him to the Star Trek pen and paper RPG and later Dungeons & Dragons. He explored every game he could get his hands on and eventually was drafted to create the games. A recovering Game Master, he abandoned RPGs for writing because real live players never played the story out the way he saw it in his head - apparently neither do fictional characters. Michael followed his dreams into US Navy submariner service in hopes of joining NASA and realizing his lifelong affection for building and exploding things in outer space. Fortunately for readers, though he fell short of the stars, his love of space and engineering blossomed into science fiction worlds like his bestselling Scion series. Now he commits his dreams onto paper, scribbling wherever the adventure leads through fantastic urban environs, eldritch woods or streaking across the stars, and taking pleasure in the simple hope that people enjoy the adventure within his pages.
This was a great story and it reminded me of a mix of Ender's Game and Firefly which was wonderful! I really loved those two shows. This author did one step further and tossed in of all things zombies and more! I loved it. It did have a few issues but nothing too bad. If your a fandom geek then check this series put it has it all wrapped up in a very nice package. I didn't really care for the cover of this one though. I think that could have been a lot better. Covers are what makes us read books to start and this one just didn't do it for me. The story was well paced and the characters were well formed and worked well. The story and plot were engaging and I cant wait to dive into book two.
Open to all
10 winners in all
Each winner will recieve 1 copy of all 3 books
a Rafflecopter giveaway
Disclaimer:
"All opinions are 100% honest and my own."
Thanks to Goodreads and Amazon for the book cover, about the book, and author information. Buying via these links allows my site to get a % of the sale at no cost to you. This money gets used to buy items for giveaways.
FTC Guidelines: In accordance with FTC guidelines regarding endorsements and testimonials for bloggers, I would like my readers to know that many of the books I review are provided to me for free by the publisher or author of the book in exchange for an honest review. If am compensated for any reviews on this site I will state that post has been sponsored.
Donations: All donations are to help keep this site running via costs from shipping, .com charges, and other giveaways.
Comments are DELICIOUS! and now that were using this new format for comments the TOP 3 Commenters will all win bookish goodies each month! So that is just one more reason to comment! This is open to everyone! So get commenting!
Don't forget to check out our Facebook, Twitter, Instagram, and Pinterest!
@CrossroadReview
Save
Save
Save
Save
Save
Save