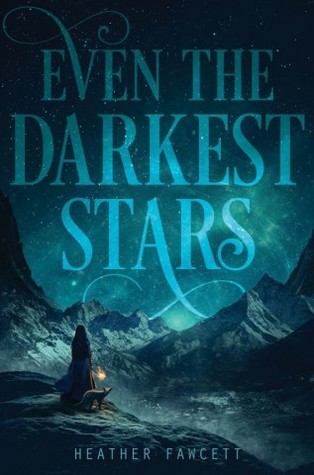 Kamzin has always dreamed of becoming one of the Emperor's royal explorers, the elite climbers tasked with mapping the wintry, mountainous Empire and spying on its enemies. She knows she could be the best in the world, if only someone would give her a chance.
But everything changes when the mysterious and eccentric River Shara, the greatest explorer ever known, arrives in her village and demands to hire Kamzin—not her older sister Lusha, as everyone had expected—for his next expedition. This is Kamzin's chance to prove herself—even though River's mission to retrieve a rare talisman for the emperor means climbing Raksha, the tallest and deadliest mountain in the Aryas. Then Lusha sets off on her own mission to Raksha with a rival explorer who is determined to best River, and Kamzin must decide what's most important to her: protecting her sister from the# countless perils of the climb or beating her to the summit.
The challenges of climbing Raksha are unlike anything Kamzin expected—or prepared for—with avalanches, ice chasms, ghosts, and even worse at every turn. And as dark secrets are revealed, Kamzin must unravel the truth of their mission and of her companions—while surviving the deadliest climb she has ever faced.
Heather Fawcett
wrote the YA fantasy series Even the Darkest Stars (Book 1 coming Fall 2017), as well as some weird short stories that can be found in various places.
This one was awesome. Of course, I was sick when I finished it so to tell you the end um........... I am a little fuzzy on the details. But from what I can remember it was really good. I liked the surprises at the end and I can't wait for the next book. This one about a girl who gets what she wished for (but no wishes are had) was wonderful! It had more dragons in it than that other book I read here a little while ago and it had a great adventure across their world. I really enjoyed the journey.
Of all the characters in this, I really loved Kamzin and Tem. I thought it was weird that the author cut in during part of the book and pretty much squashed any kind of love triangle there could have been. But that kinda worked out in the end.
Although I did guess one of the twists early on it was still a great story. Kamzin's determination made her a great main character and hero of the story. And the situations she was put in on this journey were wonderful. Each one did its job getting book moving forward.
This book has the world building going for it. I really loved the world that the author created and I can't wait to see what she does with it in the coming titles. I enjoyed the cold weather and the snow (I live where it's hot) and I couldn't put this one down!
If your looking for a new adventure then look no further than this one right here! It's got everything you could ask for! An epic journey to save the world, creepy beings, witches, and shamans and a little romance tossed in for good measure!
Disclaimer:
"All opinions are 100% honest and my own."
Thanks to Goodreads and Amazon for the book cover, about the book, and author information. Buying via these links allows my site to get a % of the sale at no cost to you. This money gets used to buy items for giveaways.
FTC Guidelines: In accordance with FTC guidelines regarding endorsements and testimonials for bloggers, I would like my readers to know that many of the books I review are provided to me for free by the publisher or author of the book in exchange for an honest review. If am compensated for any reviews on this site I will state that post has been sponsored.
Donations: All donations are to help keep this site running via costs from shipping, .com charges, and other giveaways.
Comments are DELICIOUS! and now that were using this new format for comments the TOP 3 Commenters will all win bookish goodies each month! So that is just one more reason to comment! This is open to everyone! So get commenting!
Don't forget to check out our Facebook, Twitter, Instagram, and Pinterest!
@CrossroadReview
Save
Save
Save
Save
Save
Save