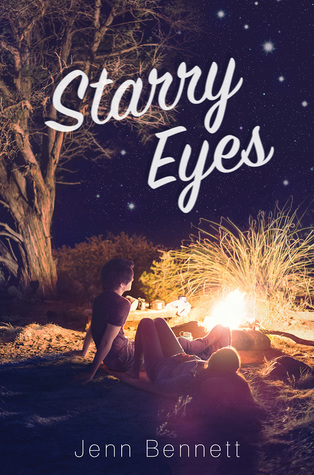 Ever since last year's homecoming dance, best friends-turned-best enemies Zorie and Lennon have made an art of avoiding each other. It doesn't hurt that their families are the modern day, Californian version of the Montagues and Capulets.
But when a group camping trip goes south, Zorie and Lennon find themselves stranded in the wilderness. Alone. Together.
What could go wrong?
With no one but each other for company, Zorie and Lennon have no choice but to hash out their issues via witty jabs and insults as they try to make their way to safety. But fighting each other while also fighting off the forces of nature makes getting out of the woods in one piece less and less likely.
And as the two travel deeper into Northern California's rugged backcountry, secrets and hidden feelings surface. But can Zorie and Lennon's rekindled connection survive out in the real world? Or was it just a result of the fresh forest air and the magic of the twinkling stars?
Recommended Age: Young Adult
How I Acquired this book: Publisher
About the Author:
Jenn Bennett is an artist and RITA-nominated author of the Arcadia Bell urban fantasy series; the Roaring Twenties romance series, including
Bitter Spirits
, which was chosen as one of
Publishers Weekly
's Best Books of 2014 and winner of RT Reviewers' Choice Paranormal Romance Book of the Year; and
Grave Phantoms
, which was awarded RT's May Seal of Excellence for 2015. She is also the author of
The Anatomical Shape of a Heart
(a.k.a.
Night Owls
in the UK);
Alex, Approximately
; and
Starry Eyes
. She lives near Atlanta with one husband and two evil pugs.
Noteworthy experiences while reading this book:
I have no idea how I am going to review this one. But I went from reading the print ARC to grabbing a finished copy and that was before I even got 50 pages into the story. That is just how good this one is!
Check out author's other books? Yes
Recommend this book? Yes
Notes and Opinions:
If you are looking for a book that has more than one story going on at a time check this one out. Because although it is about Zorie learning to trust herself and not to plan our every second of her life. It's also about secrets, first and true loves, friends, enemies, the stars, and just a little bit of mystery and danger.
It is a MUST read that teaches you to take one day at a time and to just deal with life as it comes because you never know what it might bring you. And although that might seem scary it's also exciting. And who knows the powers that be might just bring you something great! Always remember that you're a powerful person! Be the hero of your own story!
The danger in this one was great. I really think that Zorie's so-called friends should have been reprimanded more. I mean you did this HORRIBLE thing and you get nothing? Personally, I think it should have been considered illegal if you ask me. Although it all worked out ok in the end it was still a crap move in my book. (Sorry you will have to read it to find out what I'm talking about).
I really loved the major setting of the forest and everything that entails. I kind of think it's funny that in one part of this story there is a MAJOR storm that happens and as I'm typing this all I hear outside is MAJOR rain, thunder, and well more lightning than I care to see. Even inside the house. The situations that happen in this one were a combination of teen drama (not over the top), teens I wanted to slap upside the head!!, and then also ones where I was at the edge of my seat for more than one reason. Just think OMG DANGER DANGER to OMG that's a little sexier than I thought this was going to be. LOL.
This was a wonderful book that gave me all the feels. I couldn't help but feel for Zorie and what she was going through and the big secret she carried with her. I really loved the outcome and how the book ended and I really hope that we get another book set in this world about another character. It would be great to get an update on what is going on with them.
Go Into This One Knowing: Great blend of mystery, romance, and just everything!
Disclaimer:
"All opinions are 100% honest and my own."
Thanks to Goodreads and Amazon for the book cover, about the book, and author information. Buying via these links allows my site to get a % of the sale at no cost to you. This money gets used to buy items for giveaways.
FTC Guidelines: In accordance with FTC guidelines regarding endorsements and testimonials for bloggers, I would like my readers to know that many of the books I review are provided to me for free by the publisher or author of the book in exchange for an honest review. If am compensated for any reviews on this site I will state that post has been sponsored.
Donations: All donations are to help keep this site running via costs from shipping, .com charges, and other giveaways.
Comments are DELICIOUS! and now that were using this new format for comments the TOP 3 Commenters will all win bookish goodies each month! So that is just one more reason to comment! This is open to everyone! So get commenting!
Don't forget to check out our Facebook, Twitter, Instagram, and Pinterest!