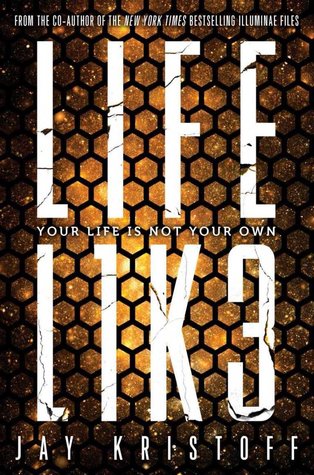 On a floating junkyard beneath a radiation sky, a deadly secret lies buried in the scrap.
Eve isn't looking for secrets—she's too busy looking over her shoulder. The robot gladiator she's just spent six months building has been reduced to a smoking wreck, and the only thing keeping her Grandpa from the grave was the fistful of credits she just lost to the bookies.
To top it off, she's discovered she can destroy electronics with the power of her mind, and the puritanical Brotherhood are building a coffin her size.
If she's ever had a worse day, Eve can't remember it.
But when Eve discovers the ruins of an android boy named Ezekiel in the scrap pile she calls home, her entire world comes crashing down.
With her best friend Lemon Fresh and her robotic conscience, Cricket, in tow, she and Ezekiel will trek across deserts of irradiated glass, infiltrate towering megacities and scour the graveyard of humanity's greatest folly to save the ones Eve loves, and learn the dark secrets of her past.
Even if those secrets were better off staying buried.
About the Author:
Jay Kristoff is the
New York Times
and internationally bestselling author of THE LOTUS WAR, THE ILLUMINAE FILES, and THE NEVERNIGHT CHRONICLE. He is the winner of two Aurealis Awards and an ABIA, was a nominee for the David Gemmell Morningstar and Legend awards, has been named multiple times in the
Kirkus
and Amazon Best Teen Books lists, and is published in over twenty-five countries, most of which he has never visited. He is as surprised about all of this as you are. He is 6'7" and has approximately 13,030 days to live. He abides in Melbourne with his secret agent kung-fu assassin wife and the world's laziest Jack Russell. He does not believe in happy endings. Follow Jay: jaykristoff.com or @misterkristoff.
Recommended Age: Young Adult
Genre: Science Fiction, Dystopian
My Review: This is another one where I found out the twist before the book told me. I guessed the twist a mile away and that was really sad. This one was very well written but it was just one of those books that felt like it took a lot of things from a ton of other books and then mashed it all into one. For me that made this book just ok. It was acceptable but not OMG YOU HAVE TO READ THIS kind of book. The characters were ok there was some robot sex in this one which was just really weird. Some of the word choices were really hard to follow as well. So in the end I think some people will really enjoy this one but it just wasn't for me.
Did you know that comments are DELICIOUS? Well they are and if you comment on any of these posts you could win some awesome goodies!
Disclaimer:
"All opinions are 100% honest and my own."
Thanks to Goodreads and Amazon for the book cover, about the book, and author information. Buying via these links allows my site to get a % of the sale at no cost to you.

FTC Guidelines: In accordance with FTC guidelines regarding endorsements and testimonials for bloggers, I would like my readers to know that many of the books I review are provided to me for free by the publisher or author of the book in exchange for an honest review. If am compensated for any reviews on this site I will state that post has been sponsored.