Sci-fi Fantasy
Date Published: March 17, 2021
Publisher: Indies United Publishing House
In this second book of the Void of Power series, the President of the United States is compromised by a telepathic, opening the door for deep-state subversives to escalate their war on the Void. The stage is set for a recurrence of the Cultural War that destroyed civilization many decades before. The government's chief targets are gifted children with powers to rival or surpass those of their captives.
The Walsh family does everything they can to protect Coraline and Eli from those bent on eradicating them. With the advantage of technology far beyond anything previously known to mankind, the awesome power of the two children, and a hand-full of Texas Rangers, they decide to take the fight to the enemy.
In a daring mission to rescue gifted individuals being held prisoner by unscrupulous scientists, the true power of the Void becomes apparent. The fragile peace is shattered as Federal forces and the inhabitants of the Void clash in a technological meat grinder.

Other Books in the Void of Power Series:
Void of Power: New Generation
Published: April 2020
Publisher: Indies United Publishing House
The Void belongs to everyone and belongs to no one. Because of the Cultural War Treaty, the federal government or any agent under their control cannot enter the Void. Ruled for nearly sixty by gangs and drug cartels, the "settlers" of the Void must live by their wits and their skill at arms.
Raised by scientists who had been sequestered in an underground complex in the Texas panhandle, the Walsh family employs their genius and talents to forever change the quality of life for the citizens of the Void using technologies far beyond the imagination of ordinary people.
When government forces enter the Void on a capture-or-kill mission which has targeted two extraordinarily gifted children, they run headlong into this family of geniuses and Texas Rangers who dedicate themselves to protect the children. The feds soon realize that they are mice attempting to capture one very mean, intelligent cat. The stakes must be raised. Lives are lost. War ensues.
About The Author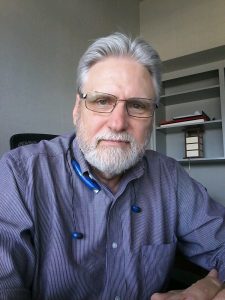 Born in Houston, Texas, Andrew was raised in a family of seven brothers. Most of the action and adventure that dominated his young life sprang from the imaginations of the brothers Raiford. Since there was no limit to the stories they could create through their play-acting, it was not uncommon to have Daniel Boone not only be attacked by bears or red-coats, but also Nazis and/or extraterrestrial conquerors. Imaginative eight-year-olds care nothing for history.
During his young adult years, Andrew took on some very odd jobs to keep his young family fed. For two years he was a real cowboy who rode, roped, and pushed cattle on a large ranch nestled in the snow-capped mountains of northern California. After moving back to his home state of Texas he worked in the printing business as a journeyman pressman, and later in gun sales, and corporate security. He even worked in church ministry as a pastor for ten years during the period that he and his wife raised five talented children. Those offspring would later become the inspiration for Andrew's first novel, Void of Power – New Generation, which surprisingly contained no Nazis or extraterrestrial invaders.
Now residing in Liberty Hill, Texas, he spends most of his life behind a keyboard. His wife Beverly, retired from the insurance industry, is his first-line manuscript editor before they are sent to a professional. Andrew recently stated that of all he has accomplished in his lifetime, writing is the most therapeutic, relaxing, and satisfying.
Contact Links
Purchase Links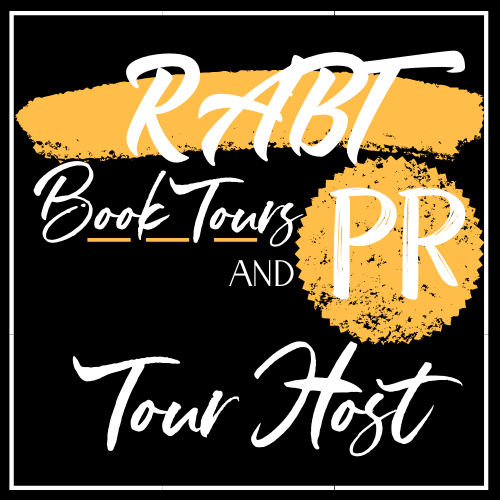 Did you know that comments are DELICIOUS? Well they are and if you comment on any of these posts you could win some awesome goodies!

Disclaimer:
"All opinions are 100% honest and my own."
Thanks to Goodreads and Amazon for the book cover, about the book, and author information. Buying via these links allows my site to get a % of the sale at no cost to you.

FTC Guidelines: In accordance with FTC guidelines regarding endorsements and testimonials for bloggers, I would like my readers to know that many of the books I review are provided to me for free by the publisher or author of the book in exchange for an honest review. If am compensated for any reviews on this site I will state that post has been sponsored.