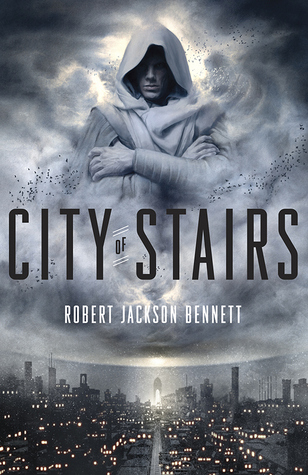 A densely atmospheric and intrigue-filled fantasy novel of living spies, dead gods, buried histories, and a mysterious, ever-changing city-from one of America's most acclaimed young SF writers.
Years ago, the city of Bulikov wielded the powers of the Gods to conquer the world. But after its divine protectors were mysteriously killed, the conqueror has become the conquered; the city's proud history has been erased and censored, progress has left it behind, and it is just another colonial outpost of the world's new geopolitical power. Into this musty, backward city steps Shara Divani. Officially, the quiet mousy woman is just another lowly diplomat sent by Bulikov's oppressors. Unofficially, Shara is one of her country's most accomplished spymasters-dispatched to investigate the brutal murder of a seemingly harmless historian. As Shara pursues the mystery through the ever-shifting physical and political geography of the city, she begins to suspect that the beings who once protected Bulikov may not be as dead as they seem-and that her own abilities might be touched by the divine as well.
About the Author
Robert Jackson Bennett's 2010 debut Mr. Shivers won the Shirley Jackson award as well as the Sydney J Bounds Newcomer Award. His second novel, The Company Man, is currently nominated for a Philip K. Dick Award as well as an Edgar Award. His third novel, The Troupe, arrives in stores on the 21st of February.
He lives in Austin with his wife and son. He can be found on Twitter at @robertjbennett. Since he is actually writing this text, right now, and this text is about him, he feels kind of awkward, so he's going to stop now.
My Review 5 Stars
Reviewing this book is way to hard. This is just something that you will have to read and decide for yourself. I really did like it. From the cover to the last page you won't put it down.
"All opinions are 100% hone
Thanks for this copy Blogging for Books
Disclaimer: Thanks to Goodreads and Amazon for the book cover, about the book, and author information.