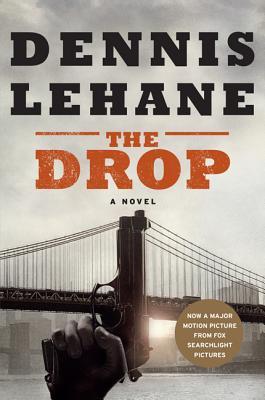 Dennis Lehane returns to the streets of Mystic River with this love story wrapped in a crime story wrapped in a journey of faith—the basis for the major motion picture The Drop, from Fox Searchlight Pictures directed by Michaël Roskam, screenplay by Dennis Lehane, and starring Tom Hardy, Noomi Rapace, and James Gandolfini.
Three days after Christmas, a lonely bartender looking for a reason to live rescues an abused puppy from a trash can and meets a damaged woman looking for something to believe in. As their relationship grows, they cross paths with the Chechen mafia; a man grown dangerous with age and thwarted hopes; two hapless stick-up artists; a very curious cop; and the original owner of the puppy, who wants his dog back. . . .
Finished
About the Author
Dennis Lehane (born Aug 4th, 1966) is an American author. He has written several novels, including the New York Times bestseller Mystic River, which was later made into an Academy Award winning film, also called Mystic River, directed by Clint Eastwood and starring Sean Penn, Tim Robbins, and Kevin Bacon (Lehane can be briefly seen waving from a car in the parade scene at the end of the film). The novel was a finalist for the PEN/Winship Award and won the Anthony Award and the Barry Award for Best Novel, the Massachusetts Book Award in Fiction, and France's Prix Mystere de la Critique.
My Review 1 Dropped Star
This one was missing something. Not sure what but I just couldn't finish it.
"All opinions are 100% honest and my own."
Buy The Book
Disclaimer: Thanks to Goodreads and Amazon for the book cover, about the book, and author information.