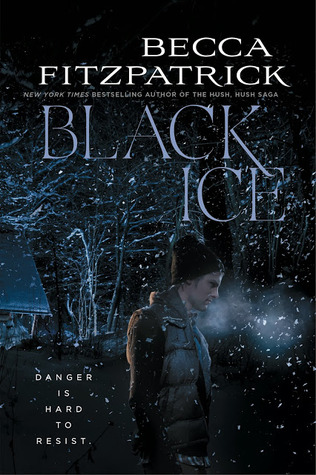 Sometimes danger is hard to see... until it's too late.
Britt Pfeiffer has trained to backpack the Teton Range, but she isn't prepared when her ex-boyfriend, who still haunts her every thought, wants to join her. Before Britt can explore her feelings for Calvin, an unexpected blizzard forces her to seek shelter in a remote cabin, accepting the hospitality of its two very handsome occupants—but these men are fugitives, and they take her hostage.
In exchange for her life, Britt agrees to guide the men off the mountain. As they set off, Britt knows she must stay alive long enough for Calvin to find her. The task is made even more complicated when Britt finds chilling evidence of a series of murders that have taken place there... and in uncovering this, she may become the killer's next target.
But nothing is as it seems in the mountains, and everyone is keeping secrets, including Mason, one of her kidnappers. His kindness is confusing Britt. Is he an enemy? Or an ally?
BLACK ICE is New York Times bestselling author Becca Fitzpatrick's riveting romantic thriller set against the treacherous backdrop of the mountains of Wyoming. Falling in love should never be this dangerous…
About the Author
Biography
Facebook:
BeccaFitzpatrickFan
Twitter:
becfitzpatrick
Goodreads:
https://www.goodreads.com/author/show/2876763.Becca_Fitzpatrick
Website:
http://www.beccafitzpatrick.com
My Review 4 Stars
Well this book was mystery right at the start. It was fast paced and we'll just plain yummy. It kept me guessing until the murderer was revealed. It did have a few boring parts that you could prob skip over. But all in all it was worth the read and had a wonderful full ending where everything was pretty much tied up. This was my first book by this author. But I'll deff have to grab my copies of her angel series now.
This book will keep you on your toes and you won't realize what is really going on until your well into the story. I kept thinking one thing and finding out it was something else. It was a great rid and I can't wait for more!
Pacing was great, Only a few slow parts, ending was fab!!!
"All opinions are 100% honest and my own."
Buy The Book
"Plenty of thrills and some kissing too." (
Kirkus Reviews
)
"Fitzpatrick's novel is rife with psychologicaltwists exploring themes of revenge, misogyny, and familial duty." (
Publisher's Weekly
)
a Rafflecopter giveaway
Disclaimer: Thanks to Goodreads and Amazon for the book cover, about the book, and author information.