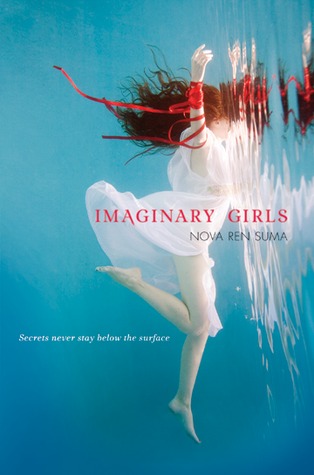 Chloe's older sister, Ruby, is the girl everyone looks to and longs for, who can't be captured or caged. When a night with Ruby's friends goes horribly wrong and Chloe discovers the dead body of her classmate London Hayes left floating in the reservoir, Chloe is sent away from town and away from Ruby.
But Ruby will do anything to get her sister back, and when Chloe returns to town two years later, deadly surprises await. As Chloe flirts with the truth that Ruby has hidden deeply away, the fragile line between life and death is redrawn by the complex bonds of sisterhood.
With palpable drama and delicious craft, Nova Ren Suma bursts onto the YA scene with the story that everyone will be talking about.
Hardback Finished
About the Author
Biography
Twitter:
novaren
Website:
http://novaren.com
Goodreads:
Nova Ren Suma
My Review 1 Star
Well I'm sad to say that this one didnt work out for me. I know that goodreads etc it has nothing but mostly 5 stars. But for me it ended being a book on repeat. Yes I know your sister does this and that but where is the story? I gave up with it after 60 pages. I just couldn't read it anymore. It was time to put it down.
book on repeat.
"All opinions are 100% honest and my own."
Buy The Book
Disclaimer: Thanks to Goodreads and Amazon for the book cover, about the book, and author information.