Welcome to my posting of Review Request Thursdays! Each week I will be positing three books that were sent to me via my Review Request From. Then you get to vote on which one I should read. If your name is chosen you win something! From books to swag!
This weeks Winner
Hope is a Ferris Wheel by Robin Herrera
Ten-year-old Star Mackie lives in a trailer park with her flaky mom and her melancholy older sister, Winter, whom Star idolizes. Moving to a new town has made it difficult for Star to make friends, when her classmates tease her because of where she lives and because of her layered blue hair. But when Star starts a poetry club, she develops a love of Emily Dickinson and, through Dickinson's poetry, learns some important lessons about herself and comes to terms with her hopes for the future.
Vote on these Titles!
Most high school sports teams have rivalries with other schools. At Hamilton High, it's a civil war: the football team versus the soccer team. And for her part, Lissa is sick of it. Her quarterback boyfriend, Randy, is always ditching her to go pick a fight with the soccer team or to prank their locker room. And on three separate occasions Randy's car has been egged while he and Lissa were inside, making out. She is done competing with a bunch of sweaty boys for her own boyfriend's attention.
Lissa decides to end the rivalry once and for all: She and the other players' girlfriends go on a hookup strike. The boys won't get any action from them until the football and soccer teams make peace. What they don't count on is a new sort of rivalry: an impossible girls-against-boys showdown that hinges on who will cave to their libidos first. And Lissa never sees her own sexual tension with the leader of the boys, Cash Sterling, coming.
Touching the Surface
Experience the afterlife in this lyrical, paranormal debut novel that will send your heart soaring.
When Elliot finds herself dead for the third time, she knows she must have messed up, big-time. She doesn't remember how she landed in the afterlife again, but she knows this is her last chance to get things right. Elliot just wants to move on, but first she will be forced to face her past and delve into the painful memories she'd rather keep buried. Memories of people she's hurt, people she's betrayed and people she's killed.
As she pieces together the secrets and mistakes of her past, Elliot must find a way to earn the forgiveness of the person she's hurt most, and reveal the truth about herself to the two boys she loves, even if it means losing them both forever.
Catherine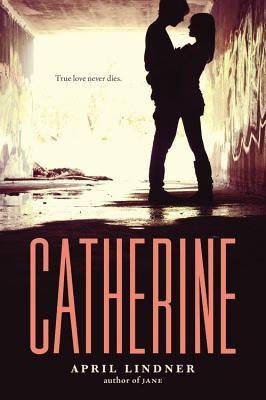 Catherine
is tired of struggling musicians befriending her just so they can get a gig at her Dad's famous Manhattan club, The Underground. Then she meets mysterious Hence, an unbelievably passionate and talented musician on the brink of success. As their relationship grows, both are swept away in a fiery romance. But when their love is tested by a cruel whim of fate, will pride keep them apart?
Chelsea
has always believed that her mom died of a sudden illness, until she finds a letter her dad has kept from her for years—a letter from her mom, Catherine, who didn't die: She
disappeared
. Driven by unan
swered questions, Chelsea sets out to look for her—starting with the return address on the letter: The Underground.
Told in two voices, twenty years apart,
Catherine
interweaves a timeless forbidden romance with a compelling modern mystery.
Ever since the car accident that killed his twin brother, Marshall Windsor has been consumed with guilt and crippled by secrets of that fateful night. He has only one chance to make amends, to right his wrongs and set things right. He must find a Thin Space—a mythical point where the barrier between this world and the next is thin enough for a person to step through to the other side.
But, when a new girl moves into the house next door, the same house Marsh is sure holds a thin space, she may be the key—or the unraveling of all his secrets.
As they get closer to finding a thin space—and closer to each other—Marsh must decide once and for all how far he's willing to go to right the wrongs of the living…and the dead.

a Rafflecopter giveaway
Disclaimer: Thanks to Goodreads and Amazon for the book cover, about the book, and author information.