Thanks for checking out my Monday Meme of ARCs! This week is last weeks winner and review. I hope you enjoy! Check back next Monday for a new list of books to vote on.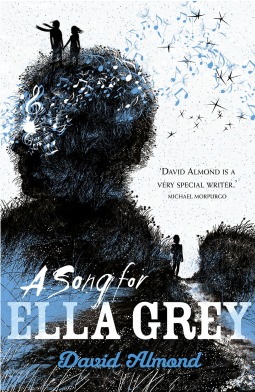 "I'm the one who's left behind. I'm the one to tell the tale. I knew them both...knew how they lived and how they died."
Claire is Ella Grey's best friend. She's there when the whirlwind arrives on the scene: catapulted into a North East landscape of gutted shipyards; of high arched bridges and ancient collapsed mines. She witnesses a love so dramatic it is as if her best friend has been captured and taken from her. But the loss of her friend to the arms of Orpheus is nothing compared to the loss she feels when Ella is taken from the world. This is her story - as she bears witness to a love so complete; so sure, that not even death can prove final.
About the Author
David Almond is a British children's writer who has penned several novels, each one to critical acclaim. He was born and raised in Felli
ng and Newcastle in post-industrial North East England and educated at the University of East Anglia. When he was young, he found his love of writing when some short stories of his were published in a local magazine. He started out as an author of adult fiction before finding his niche writing literature for young adults.
With very unique writing David Almond weaves a story of love and loss. In these pages you will find the tragic love story of Orpheus and Eurydice. I loved the myth of these two characters updated and brought to life. However, the writing was very weird. The story is told by Claire whom is Ella's BFF but through the start to the end you can tell that Claire is in love with Ella even through it doesn't come out and say that she is Gay.
I really wanted to stop reading this book as it was just not my cup of tea. But, the way that the story is written made me want to finish it.
All in all although this one was very weird. I did enjoy it. So it will deff be one of those that you are going to love it or hate it.
Go Into This One Knowing
Myth retelling in our time, Gender Issus (without coming out and saying it), Love, Loss.
"All opinions are 100% honest and my own."
Disclaimer: Thanks to Goodreads and Amazon for the book cover, about the book, and author information.