Here is this weeks review of last weeks winner! All three people who voted won! Tune in next Sunday for another chance to win!
Last Week the title was:
Delusion by Laura L. Sullivan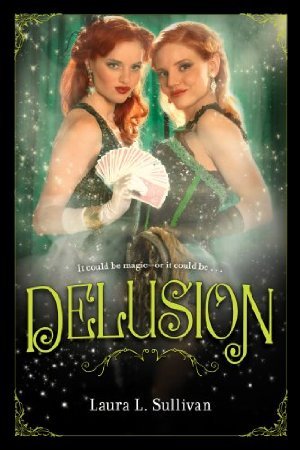 When two beautiful teenage stage magicians in World War II England meet a pair of handsome men who can do real magic, sparks fly. But is it illusion, or delusion? Opening-night jitters are nothing new for Phil and Fee Albion, who come from a long line of stage illusionists. The girls love to dazzle London audiences, but in the aftermath of the Blitz they're bundled off to the countryside, where they're safe from bombs and Nazis--and bored to pieces. Phil, always the passionate one, discovers a hidden college of real magicians led by the devastatingly handsome Arden. If only Phil can persuade these unworldly magicians to help England win the war! Daredevil that she is, she'll risk anything to give her country a fighting chance, even if it means losing her heart . . . or her life.
Although I really tried to love this book. It just wasn't for me. It was very confusing and well to tell you the truth it was on the boring side.
Disclaimer: Thanks to Goodreads and Amazon for the book cover, about the book, and author information.