So this meme is going to have a little change. Each week you will choose one Sunday then I will post the review the following Sunday. Then the Sunday after that you will choose again. This is just to give me a little break. This week here is the new list of books to choose from. You will NOT win this book since these are ones that I own. But you will win something!
This Vote will be for this week then next week on the 9th I will post the review of the book that won.
Last Weeks Winner: Stars
See my review here
Last Weeks Winner Was Jan F. and the title was:
Imaginary Girls by Nova Ren Suma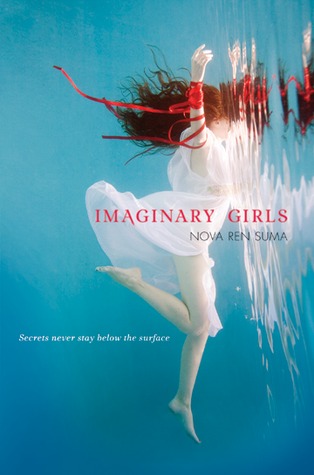 Chloe's older sister, Ruby, is the girl everyone looks to and longs for, who can't be captured or caged. When a night with Ruby's friends goes horribly wrong and Chloe discovers the dead body of her classmate London Hayes left floating in the reservoir, Chloe is sent away from town and away from Ruby.
But Ruby will do anything to get her sister back, and when Chloe returns to town two years later, deadly surprises await. As Chloe flirts with the truth that Ruby has hidden deeply away, the fragile line between life and death is redrawn by the complex bonds of sisterhood.
With palpable drama and delicious craft, Nova Ren Suma bursts onto the YA scene with the story that everyone will be talking about.
These are the books to choose from for this week!
Arclight by Josin L. McQuein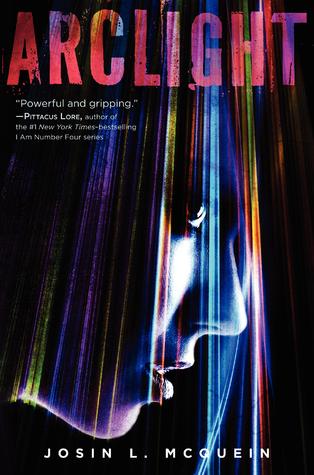 No one crosses the wall of light . . . except for one girl who doesn't remember who she is, where she came from, or how she survived. A harrowing, powerful debut thriller about finding yourself and protecting your future—no matter how short and uncertain it may be.
The Arclight is the last defense. The Fade can't get in. Outside the Arclight's border of high-powered beams is the Dark. And between the Light and the Dark is the Grey, a narrow, barren no-man's-land. That's where the rescue team finds Marina, a lone teenage girl with no memory of the horrors she faced or the family she lost. Marina is the only person who has ever survived an encounter with the Fade. She's the first hope humanity has had in generations, but she could also be the catalyst for their final destruction. Because the Fade will stop at nothing to get her back. Marina knows it. Tobin, who's determined to take his revenge on the Fade, knows it. Anne-Marie, who just wishes it were all over, knows it.
When one of the Fade infiltrates the Arclight and Marina recognizes it, she will begin to unlock secrets she didn't even know she had. Who will Marina become? Who can she never be again?
Delusion by Laura L. Sullivan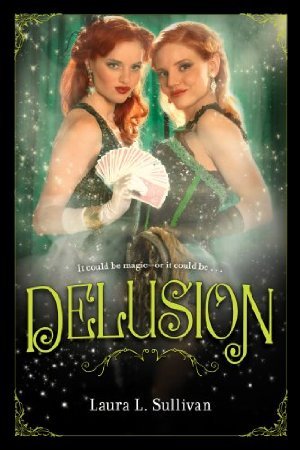 When two beautiful teenage stage magicians in World War II England meet a pair of handsome men who can do real magic, sparks fly. But is it illusion, or delusion? Opening-night jitters are nothing new for Phil and Fee Albion, who come from a long line of stage illusionists. The girls love to dazzle London audiences, but in the aftermath of the Blitz they're bundled off to the countryside, where they're safe from bombs and Nazis--and bored to pieces. Phil, always the passionate one, discovers a hidden college of real magicians led by the devastatingly handsome Arden. If only Phil can persuade these unworldly magicians to help England win the war! Daredevil that she is, she'll risk anything to give her country a fighting chance, even if it means losing her heart . . . or her life.
This is Not a Test by Courtney Summers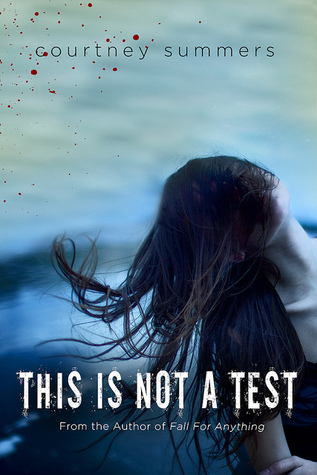 It's the end of the world. Six students have taken cover in Cortege High but shelter is little comfort when the dead outside won't stop pounding on the doors. One bite is all it takes to kill a person and bring them back as a monstrous version of their former self. To Sloane Price, that doesn't sound so bad. Six months ago,
her
world collapsed and since then, she's failed to find a reason to keep going. Now seems like the perfect time to give up. As Sloane eagerly waits for the barricades to fall, she's forced to witness the apocalypse through the eyes of five people who actually
want
to live. But as the days crawl by, the motivations for survival change in startling ways and soon the group's fate is determined less and less by what's happening outside and more and more by the unpredictable and violent bids for life—
and
death—inside. When everything is gone, what do
you
hold on to?
A Long Long Sleep by Anna Sheehan
It should have been a short suspended-animation sleep. But this time Rose wakes up to find her past is long gone-- and her future full of peril.
Rosalinda Fitzroy has been asleep for sixty-two years when she is woken by a kiss. Locked away in the chemically induced slumber of a stasis tube in a forgotten subbasement, sixteen-year-old Rose slept straight through the Dark Times that killed millions and utterly changed the world she knew. Now, her parents and her first love are long gone, and Rose-- hailed upon her awakening as the long-lost heir to an interplanetary empire-- is thrust alone into a future in which she is viewed as either a freak or a threat. Desperate to put the past behind her and adapt to her new world, Rose finds herself drawn to the boy who kissed her awake, hoping that he can help her to start fresh. But when a deadly danger jeopardizes her fragile new existence, Rose must face the ghosts of her past with open eyes-- or be left without any future at all.
Disclaimer: Thanks to Goodreads and Amazon for the book cover, about the book, and author information.