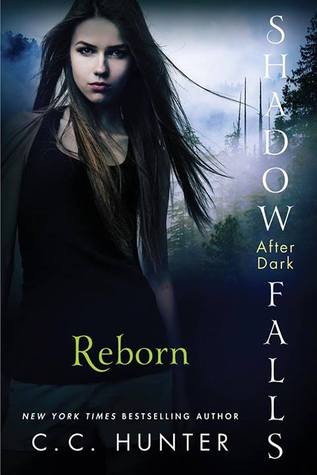 Return to the beloved world of Shadow Falls, a camp that teaches supernatural teens to harness their powers—and where a vampire named Della will discover who she's meant to be.
For Della Tsang, Shadow Falls isn't just a camp: it's home. As a vampire who's never fit in with her human family, it's the one place she can truly be herself. But when a mysterious new guy arrives at camp, Della's whole world is thrown into turmoil. Chase is a vampire with secrets, who knows more than he's telling. But the more time she spends with him, the more she begins to trust this attractive stranger—and feel drawn to him. But romance is the last thing she wants—as she keeps telling Steve, the hunky shapeshifter who won't stop trying to win her heart. And if Della isn't careful, he just might succeed.  When a new case puts everyone she cares about in danger, Della's determined to do everything she can to save them . . . even if it means teaming up with Steve and Chase, who leave her more confused than ever. With their lives on the line, will Della and her friends survive—with their hearts intact?
Finished For Review-Night Owl Reviews
About the Author
›
Amazon
|
Facebook
|
Twitter
|
Goodreads
|
Website
Biography
My Review
5 Stars of Della Vampire Yummies
This is deff. a book for those who love the org. Shadow Falls series. And I for one ADORED IT! This new spin off series Reborn picks up where the Shadow Falls series left off. Were back at our fav. camp/boarding school and were ready and willing to deal again with the supernatural. This time in the POV of none other than Della the awesomesause Vampire! Well this time around Della wants to join the FRU so she needs to focus and not get distracted. But thats just what happens when heartthrob new vampire Chase pops into the picture. This will deff. knock your paranormal socks off. With old friends pooping in to say hello and new friends showing up to stay this one is a dream come true to this die hard fan of this series.

Just like with Kylie in the Shadow Falls series this one does have a love triangle. But C.C. Hunter does her in such a way that I really love it! I also love that we finally get to know more about Della as she was a fav. character in the org. series. But, we also get into it with her family and loved ones. Which was something that I was really hoping for and unlike Shadow Falls this new series has a real message to us readers. So deff read this one it was very good. And you will love the message.



Ok so the bad. I thought that parts of it were very predictable. But I really didnt care because of the story and characters.
And all I can leave you with is that you can now leave me alone to die while I wait for book two.
"All opinions are 100% honest and my own."
Buy The Book
Other Books By This Author
Disclaimer: Thanks to Goodreads and Amazon for the book cover, about the book, and author information.