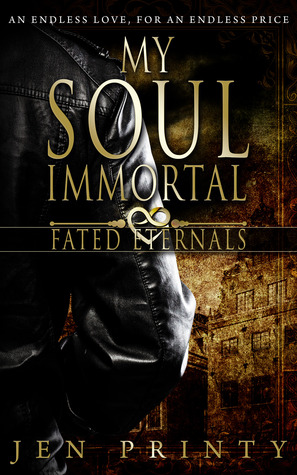 An endless love, for an endless price.
Jack's immortality is exposed when he prevents a liquor store heist, forcing him to flee to protect his secret—a secret not even he understands. But when he meets Leah Winters—a mirror image of his decades-lost love, Lydia—his very soul is laid bare. He begins to question his sanity. Is she real, and if so, what does that mean for Jack and his secret?
Jack's not the only mystery man in town. A stranger named Artagan hints at knowledge Jack is desperate to possess. But can he trust Artagan, or does the dark newcomer harbor deadly secrets of his own?
As Jack's bond with Leah grows, so does the danger to her life. Jack must discover just how much he is willing to risk in order to save the woman he already lost once.
About the Author
Biography
Ok so I caved and read the back of the book! And well that made me want to read this book all the more. With great character Jack Hammond I was hooked. I really couldn't figure out what he was which again just made me want to read it more so I could find out. I am very happy that this romantic, sexy, wonderful read is a series. Cause its one that I have been sucked into.

Go Into This One Knowing
sexy, mysterious
"All opinions are 100% honest and my own."
a Rafflecopter giveaway
Disclaimer: Thanks to Goodreads and Amazon for the book cover, about the book, and author information.