Welcome to my Monday Meme this week is choose week! So here are the list of ARCs to choose from! If your name comes up you win the ARC you voted for. This is open to everyone! Winner will be chosen tomorrow morning! And catch the review of the book that won next week.
Victoria Rebels
by
Carolyn Meyer
Queen Victoria's personal journals inform this captivating first-person account of one of history's most prominent female leaders.
Queen Victoria most certainly left a legacy—under her rule as the longest reigning female monarch in history, the British Empire was greatly expanded and significant industrial, cultural, political, scientific, and military changes occurred within the United Kingdom. To be a young woman in a time when few other females held positions of power was to lead in a remarkable age—and because Queen Victoria kept personal journals, this historical novel from award-winning author Carolyn Meyer shares authentic emotional insight along with accurate information, weaving a true story of intrigue and romance.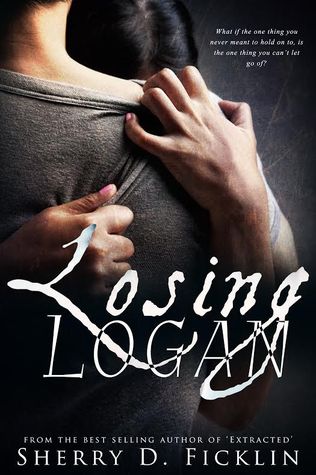 What if the one thing you never meant to hold on to, is the one thing you can't let go of?
Normally finding a hot guy in her bedroom wouldn't irritate Zoe so badly, but finding her childhood friend Logan there is a big problem. Mostly because he's dead.
As the only person he can make contact with, he talks Zoe into helping him put together the pieces surrounding his mysterious death so he can move on.
Thrust into his world of ultra popular rich kids, Zoe is out of her element and caught in the cross-hairs of Logan's suspicious ex-girlfriend and the friends he left behind, each of whom had a reason to want him dead. The deeper they dig to find the truth, the closer Zoe gets to a killer who would do anything to protect his secrets. And that's just the start of her problems because Zoe is falling for a dead guy.
Rags & Bones: New Twists on Timeless Tales
The best writers of our generation retell the classics.
From Sir Edmund Spenser's
The Faerie Queen
to E.M. Forster's "The Machine Stops," literature is filled with sexy, deadly, and downright twisted tales. In this collection, award-winning and bestselling authors reimagine their favorite classic stories, the ones that have inspired, awed, and enraged them, the ones that have become ingrained in modern culture, and the ones that have been too long overlooked. They take these stories and boil them down to their bones, and then reassemble them for a new generation of young adult readers.
Written from a twenty-first century perspective and set within the realms of science fiction, dystopian fiction, fantasy and realistic fiction, these short stories are as moving and thought provoking as their originators. They pay homage to groundbreaking literary achievements of the past while celebrating each author's unique perception and innovative style.
Nearly Gone (Nearly Gone #1)
by
Elle Cosimano
Bones meets Fringe in a big, dark, scary, brilliantly-plotted urban thriller that will leave you guessing until the very end.
Nearly Boswell knows how to keep secrets. Living in a DC trailer park, she knows better than to share anything that would make her a target with her classmates. Like her mother's job as an exotic dancer, her obsession with the personal ads, and especially the emotions she can taste when she brushes against someone's skin. But when a serial killer goes on a killing spree and starts attacking students, leaving cryptic ads in the newspaper that only Nearly can decipher, she confides in the one person she shouldn't trust: the new guy at school—a reformed bad boy working undercover for the police, doing surveillance. . . on her.
Nearly might be the one person who can put all the clues together, and if she doesn't figure it all out soon—she'll be next.
a Rafflecopter giveaway
Disclaimer: Thanks to Goodreads and Amazon for the book cover, about the book, and author information. If you can not see the link above you will need to turn off your spam blocker. Buying via these above links allows my site to get a % of the sale at no cost to you. This money gets used to buy items for giveaways.