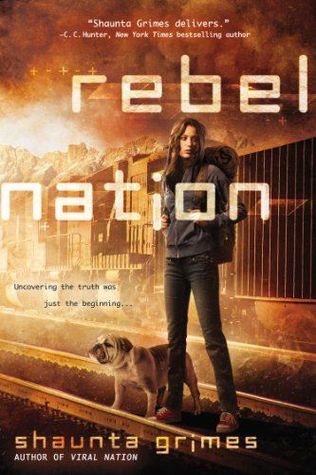 Sixteen years ago, a plague wiped out nearly all of humanity. The Company's vaccine stopped the virus's spread, but society was irrevocably changed. Those remaining live behind impenetrable city walls, taking daily doses of virus suppressant and relying on The Company for continued protection. They don't realize that everything they've been told is a lie…
Clover Donovan didn't set out to start a revolution—quiet, autistic, and brilliant, she's always followed the rules. But that was before they forced her into service for the Time Mariners. Before they condemned her brother to death, compelling him to flee the city to survive. Before she discovered terrifying secrets about The Company.
Clover and the Freaks, her ragtag resistance group, are doing their best to spread the rebellion and stay under The Company's radar. But when their hideout is discovered, they are forced, once again, to run. Only this time, The Company has special plans for Clover, plans that could risk her life and stop the uprising in its tracks…
About the Author
Biography
A-M-A-Z-I-N-G!!
Ok so when I grabbed this I was an idot and didn't know that it was a book two. So I tracked down a copy of book one read that and well devoured this book two!! O look at the cute puppy on the cover haha. Yes that is what drew me to this book.
I love this cover and well the story was even better.
This one picks up months after book one. Viral Nation and well it doesn't leave you hanging. It gets right into the thick of the story and your off running into the line of deadly fire.
the company plans on pulling out all the stops to get to Clover.
This is one of the best book twos I've read. It has heart stopping action and an addicting dystopian story. The world building was just wonderful and believable and the characters remain to excite me.
Go Into This One Knowing
chilling, thriling, twist, revelations, heart pounding choices will be made!
"All opinions are 100% honest and my own."
Disclaimer: Thanks to Goodreads and Amazon for the book cover, about the book, and author information.