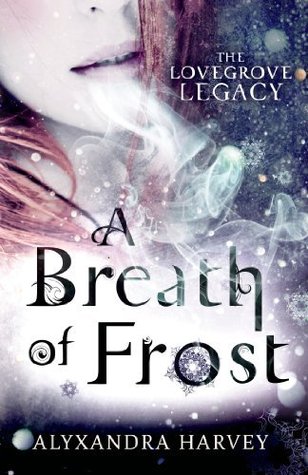 In 1814, three cousins—Gretchen, Emma, and Penelope—discover their family lineage of witchcraft when a binding spell is broken, allowing their individual magical powers to manifest. Now, beyond the manicured gardens and ballrooms of Regency London, an alluring underworld available only to those with power is revealed to the cousins. By claiming their power, the three cousins have accidentally opened the gates to the underworld.
Now ghouls, hellhounds—and most terrifying of all, the spirits of dark witches known as the Greymalkin Sisters—are hunting and killing young debutante witches for their powers. And, somehow, Emma is connected to the murders…because she keeps finding the bodies.
Can the cousins seal the gates before another witch is killed…or even worse, before their new gifts are stripped away?
About the Author
Biography
I am addicted to this book! It was very long but I still ended up finishing it about a day. I loved how they blended all the elements of witches and warlocks (getting it right for a change IE. a Warlock is a bad witch and can be both male or female) So special thanks to the author for not mucking that one up!! YAY!!
So the story starts out with a very short story start of Moria whom is a Madcap and is stealing something from a ghost. It really gave us a great inside look at the book at large. It told us what some things were and got us ready. It was such a great way to dump us with information without over whelming us or making it feel like a history lesson.
After that the story picks up with Emma. It does have a few different POVs but it flows very well. Between them all. So much so that It didnt matter that there were no chapter headings on who POV we were in.
I think of all the three cousins I liked Gretchen the best. She really did speak her mind no matter what was going on. And I also loved Penelope's mom. She was the bomb!
This was a full on Sabrina the Teenage Witch meets the Victorian Era. Where three girls find out that their witches and kinda don't know how to deal with it. But they really do shine in the end.
This was a great story about embracing who you are and not taking any crap for it!
It was exciting, thrilling, and well it will be living on my shelf forever!!
Ok off to read book two!! EEEEP
Also want something like this with no magic? Try A Mad Wicked Folly it was just as fab!!!
I do have to add this this book is almost 500 pages long and it didnt seem like it!!
It was very fast paced!
Go Into This One Knowing
No love triangle, no cliffhanger
"All opinions are 100% honest and my own."


Disclaimer: Thanks to Goodreads and Amazon for the book cover, about the book, and author information. If you can not see the link above you will need to turn off your spam blocker. Buying via these above links allows my site to get a % of the sale at no cost to you. This money gets used to buy items for giveaways.
Love doing your nails? Well find a new way to do it without all the smell and fuss! Jamberry nail wraps are the way to go! They are vinyl wraps that no dry time and are sold for $15 a sheet that will get you 2 manicures and 2 pedicures! And you can even buy them Buy 3 Get 1 Free!
http://crossroads.jamberrynails.net
The best part is if you buy from me I will send you a loyalty card. And when you fill it up you get free products! Want more for free? Well host a party! Its free and It can even be done online!
http://crossroads.jamberrynails.net/host/
https://www.facebook.com/CrossroadReview