Join us today for a great show with 3 NA authors! All from Curiosity Quills!
Dont forget to enter the giveaway to!
Two Ways to Watch!
1.
Go to the event!
https://plus.google.com/events/c31oa47a0sdor0th1g45udjcqm4
2.
Go to YouTube
http://www.youtube.com/watch?v=TY3f6BkBEBk
Ask questions on either one of these above!
How To Date Dead Guys
(Under The Blood Moon #1)
by
Ann M. Noser
College sophomore Emma Roberts remembers her mother's sage advice: "don't sleep around, don't burp in public, and don't tell anyone you see ghosts". But when cute Mike Carlson drowns in the campus river under her watch, Emma's sheltered life shatters. Blamed for Mike's death and haunted by nightmares, Emma turns to witchcraft and a mysterious Book of Shadows to bring him back. Under a Blood Moon, she lights candles, draws a pentacle on the campus bridge, and casts a spell. The invoked river rages up against her, but she escapes its fury. As she stumbles back to the dorm, a stranger drags himself from the water and follows her home. And he isn't the only one… Instead of raising Mike, Emma assists the others she stole back from the dead—a pre-med student who jumped off the bridge, a young man determined to solve his own murder, and a frat boy Emma can't stand…at first. More comfortable with the dead than the living, Emma delves deeper into the seductive Book of Shadows. Her powers grow, but witchcraft may not be enough to protect her against the vengeful river and the killers that feed it their victims. Inspired by the controversial Smiley Face Murders, HOW TO DATE DEAD GUYS will appeal to the secret powers hidden deep within each of us.
Biography
Growing up an only child, I learned to entertain myself. During summer vacations, my greatest form of exercise consisted of turning the pages of a book. Now I'm all grown up, and full of stories half-written in my head. I have to write them down so I can find out what happens next.
Contact info/how to find me:
https://www.facebook.com/AnnMNoser
https://www.goodreads.com/author/show/8124757.Ann_M_Noser
Tut has grown into his position as Pharaoh, but he is a wild young man. Naomi fears for him, not only because of his recklessness, but because he has put his trust in Ay–the man determined to destroy Naomi—despite her and Horemheb advising against it.
Meanwhile, death and slavery hang over Naomi and her family. With fear of the booming Hebrew numbers causing talk of enslaving them, conscription is reinstated and Naomi fears
for the lives of her other children. Especially since Ay's children are now adults, and just as dangerous as their father. They threaten to take Itani, conspire against Tut, and pushing for power.
But Tut is in trouble. While Ay's daughter draws Horemheb's attention, and Naomi deals with the struggles of her family, everyone's distraction could spell death for the young Pharaoh.
About the Author
Biography
Born and raised in Australia, Katie's early years of day dreaming in the "bush", and having her father tell her wild bedtime stories, inspired her passion for writing.
After graduating High School, she became a foreign exchange student where she met a young man who several years later she married. Now she lives in Arizona with her husband, daughter and their dog.
She has a diploma in travel and tourism which helps inspire her writing.
Katie loves to out sing her friends and family, play sports and be a good wife and mother. She now works as an Acquisitions Editor to help support her family. She loves to write, and takes the few spare moments in her day to work on her novels.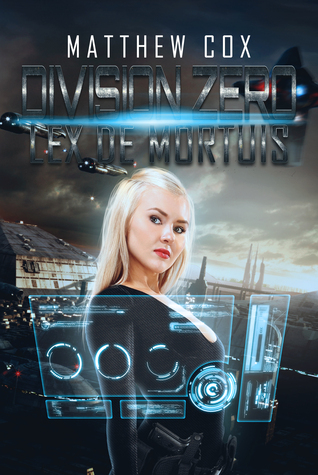 Some soldiers don't let anything sway them from their mission, not even death from high explosives.
Free from her troubled past, Agent Kirsten Wren finds happiness mentoring Evan, a boy with similar talents with whom she soon forms a strong bond. Her efforts to help Dorian settle his past become complicated when a team of corporate "issue resolution consultants" continue their mission to kill a man in the afterlife.
Kirsten gets involved when their post-mortem grudge match spills into the realm of the living. At the scene of a surgical explosion that gutted only one floor of a residential tower, she discovers a strange arcane circle drawn in silver. There, she senses energy darker than any wraith she has yet encountered; a force that questions everything she believes about the world.
Vikram Medhi, the hacker targeted by Lyris Corporation for elimination, begs her to protect him from undead out to destroy him. With no way to track these spirits, she seeks help from an enigmatic billionaire who offers her more than a simple translation of ancient Sumerian pictographs.
Chasing down a dangerous psionic criminal in the oldest lawless zone in the city, trying to protect a man on a corporate death list, and trying to keep both of them from hurting the one person in the world she loves, Kirsten must reach deep within herself to accept her destiny.
About the Author
Biography
Born in a little town known as South Amboy NJ in 1973, Matthew has been creating science fiction and fantasy worlds for most of his reasoning life. Somewhere between fifteen to eighteen of them spent developing the world in which Division Zero, Virtual Immortality, and The Awakened Series take place.


"All opinions are 100% honest and my own."


a Rafflecopter giveaway
Disclaimer: Thanks to Goodreads and Amazon for the book cover, about the book, and author information. If you can not see the link above you will need to turn off your spam blocker. Buying via these above links allows my site to get a % of the sale at no cost to you. This money gets used to buy items for giveaways.
https://www.facebook.com/CrossroadReview