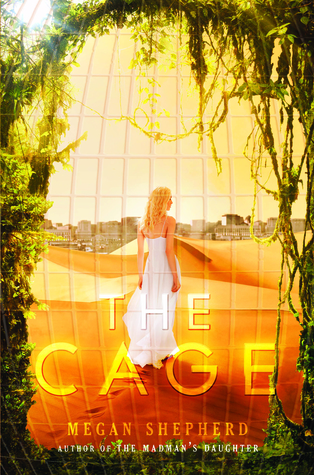 The Maze Runner
meets Scott Westerfeld in this gripping new series about teens held captive in a human zoo by an otherworldly race. From Megan Shepherd, the acclaimed author of
The Madman's Daughter
trilogy.
When Cora Mason wakes in a desert, she doesn't know where she is or who put her there. As she explores, she finds an impossible mix of environments—tundra next to desert, farm next to jungle, and a strangely empty town cobbled together from different cultures—all watched over by eerie black windows. And she isn't alone.
Four other teenagers have also been taken: a beautiful model, a tattooed smuggler, a secretive genius, and an army brat who seems to know too much about Cora's past. None of them have a clue as to what happened, and all of them have secrets. As the unlikely group struggles for leadership, they slowly start to trust each other. But when their mysterious jailer—a handsome young guard called Cassian—appears, they realize that their captivity is more terrifying than they could ever imagine: Their captors aren't from Earth. And they have taken the five teenagers for an otherworldly zoo—where the exhibits are humans.
As a forbidden attraction develops between Cora and Cassian, she realizes that her best chance of escape might be in the arms of her own jailer—though that would mean leaving the others behind. Can Cora manage to save herself and her companions? And if so . . . what world lies beyond the walls of their cage?
About the Author
Biography
This one ended up as a snore fest and I ended up skipping to the end to see what happened. Well I have to say that I saw it coming. It starts out with one girl waking up and then remembering everything that happened to her before she woke up. Pretty much all of the many POVs did the same thing. BLAH
This one had a great idea but the execution of it just didnt work for me. I really loved this authors other books but this one just fell flat. From a girl who is falling for the creepy kidnapped me alien to many of the teens just wandering around trying to escape it was def. not up to par with The Maze Runner. (those kids had brains)
I saw a review on Goodreads when I was grabbing the cover etc. It said that this book would have been better as a NA since one of the reasons they were kidnapped is to keep the human species going. And well after thinking about it I would have to agree. Although I think it could have stayed a Teen/Ya as it seems that the clarification of ya to na is just because of the character's ages not the content in the story. So toss in the sex aspect its fine. I know Sarah J. Mass didnt shy away from it and well neither did that Twilight Author and look where she is!
Go Into This One Knowing
Predictable ending, To many POVs, LOTS of wondering Teens, and ignoring part of main plot (ie. sex)
"All opinions are 100% honest and my own."





a Rafflecopter giveaway
Disclaimer: Thanks to Goodreads and Amazon for the book cover, about the book, and author information. If you can not see the link above you will need to turn off your spam blocker. Buying via these above links allows my site to get a % of the sale at no cost to you. This money gets used to buy items for giveaways.
https://www.facebook.com/CrossroadReview